College planning workshop held at the school
On Sunday, Jan. 28 at 12 p.m., a college planning workshop was held at the school. The workshop focused on the admissions process and how students can find choices that fit them.
The students were split into groups that rotated between three sessions. The first session discussed applications, the second group was about college essays, and the third session helped students find the right schools for them. There was also a mock interview option, but since there were limited spots, not all students participated in it.
In the first session, representatives from the University of Iowa and Marquette University showed the students what makes an application look more competitive. They also explained what one can do to have a higher chance of getting accepted into the college of their choice through their application.
"I found it pretty useful that representatives from colleges were here because they work in admissions and know what to look for in applications," said Katie Courtney, junior. "They helped me realize that so much more goes into an application than just a transcript and my ACT scores."
The second session was run by Mrs. Sue O'Connell, a private college counselor and Central parent, and it went over common essay questions and helpful tips on how to improve an essay.
The third session was run by a former guidance counselor, and she gave students advice on how to narrow college choices and what to look for while selecting schools.
Parents then held optional mock interviews, which took 10 minutes each. The purpose of this was to introduce students to the type of interview questions and skills they can work on to have a better interview.
"Going into the interview, I was really nervous. I've never done an interview like this before so I did not know what to expect," said Ryan Biegansky, junior. "This helped me prepare for my future interviews, and now I know what kinds of questions to expect."
The event was not school-affiliated, so it was run by volunteer parents and college admission counselors.
"Students need to understand that while the process is involving, it is not as scary as people think it is," said Mr. Mike Melinder, an admissions counselor for the University of Iowa. "People who do the proper research, consult with the admission office at the university, and go through the proper steps to be a successful applicant will find that it is easier than you initially think."
Leave a Comment
About the Writer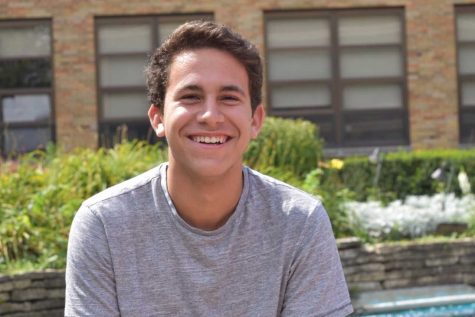 Brandon Belgrad, Writer
Brandon Belgrad, senior, is often spotted running through the streets of Hinsdale. He is a part of the cross-country and track and field teams. Along with...