Class board organizes Valentine's Day matchmaking
On Wednesday, Jan. 31 and Thursday, Feb. 1, the senior class board sold Valentine's Day matchmaking questionnaires for $1 during all lunch periods to raise money for prom and scholarships.
The participants answered questions about their personality, interests, and what they prefer in a partner.
The amount of money raised is dependent on how many people participated in the survey last week and how many people actually buy their results when they come out on Wednesday, Feb. 14. It costs $2 to buy the sheet with matches from one's grade, and it's $1 extra for results from the entire school. The money that is raised will go toward the Class of 2018's prom fund, which tries to lower the price per ticket and provide scholarships for students who don't have the means to buy their own. Last year, the questionnaire raised more than $250.
"The questions vary," said Maddie Studnicka, senior class board treasurer. "I personally picked out the questions instead of having a preset questionnaire that was available online. I wanted to choose a variety of questions that really represent someone's personality – their likes, dislikes, characteristics, preferences, opinions, and more."
The student body has bought into the idea of finding out who their top matches are, as last year's matchmaking event was hugely popular.
"I am definitely participating in this because I think it would be interesting to find out who I am compatible with, and it only costs $1, so it's not really a big deal," said Mae Javois, junior. "I did it last year, and it really surprised me as to who was on my list of most compatible."
The senior class board has been doing fundraising events the whole year in order to raise money for prom and for the school in general. There are multiple longstanding traditions to raise money for prom and other school events, but the matchmaking idea is relatively new.
"The Valentine's Day matchmaking idea is something fun that Claire Lozier brought to class board last year, and now we want to make it a tradition because it's fun to see people who you are compatible with," said Maddie Studnicka, senior class board member.
Leave a Comment
About the Contributors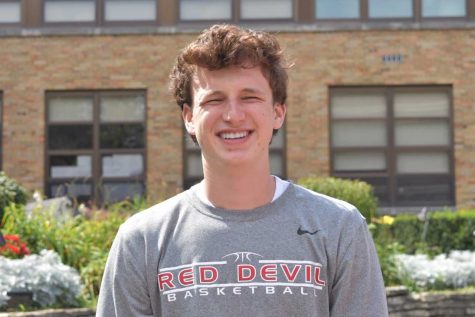 Everett Eck, Section Editor
Everett Eck is a senior who loves the sport of basketball. If he is not playing it, he is probably watching it. When he isn't playing basketball,...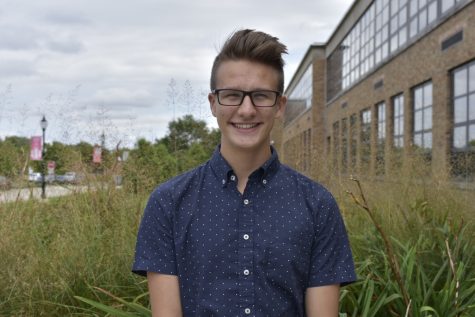 Zach Wols, A&E Editor
Zach Wols is a senior who is an A&E Editor. He loves to hang out with friends and play guitar. He hopes to major in journalism when he gets out of...