Winter dance makes students "dance in the moonlight"
This year's winter dance, held on Saturday, Feb. 3 in the field house, was marked by an effort to encourage more people to attend the event, with the posts throughout school and social media containing the hashtag "#WeAreGoing" to try and promote a higher attendance.
The winter dance, which is often referred to as turnabout by the student body, usually has lower attendance than homecoming, according to the Activities Office. Varsity Club sought to change that this year. In addition to the extra emphasis on attendance through advertisements, the club decided to incentivize students with prizes.
"We have tried to publicize the dance a lot more on social media and create more hype for the dress days during the week as well by putting signs all across school," said Sophie Brown, senior and Varsity Club member. "We are also giving away a free pair of Beats and have a DJ for all lunch periods on Thursday and Friday. As a club we are also hoping that the pep rally will get people fired up for it and get some last minute arrivals."
Ticket prices were also lowered from $20 to $15 to make it more affordable for all of the students to attend, which attracted more people to go to the dance.
"I decided to go to the dance this year because it was cheaper than last year and all of my friends wanted to go," said Anthony Zayed, sophomore. "I'm looking forward to the dance because the music they played at lunch was pretty good, and that's the type of music that will be played at the dance."
Last year's theme for the dance was "Snowcoming", but this year Varsity Club decided on "Dancing in the Moonlight". The fieldhouse was transformed into a scene with stars and nighttime hues with star decorations and black and gold colors.
In addition to the pep rally, the week leading up to the dance was full of school events, including the girls and boys basketball teams' Pack the Place games against Lyons Township.
Though this was the last in-school dance of the year, seniors have prom in the spring. The rest of the school must wait until homecoming next fall.
Leave a Comment
About the Contributors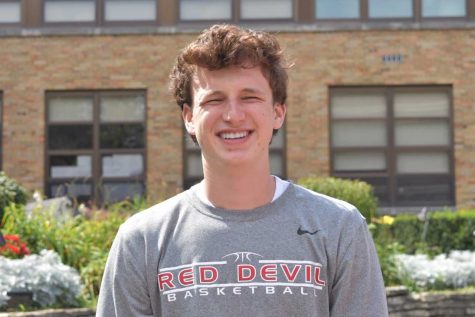 Everett Eck, Section Editor
Everett Eck is a senior who loves the sport of basketball. If he is not playing it, he is probably watching it. When he isn't playing basketball,...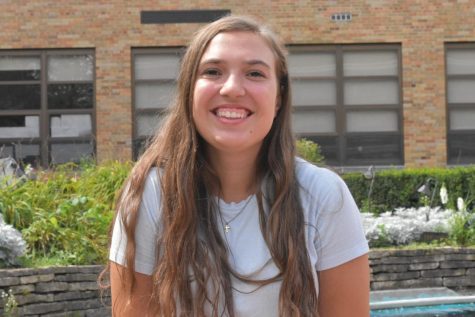 Michaela Malec, Photographer
Michaela Malec is a senior who can be found watching Hallmark movies or binging almost every show on Netflix. If Michaela is not on her couch watching...