Students head downtown for St. Patrick's Day
On Saturday, March 17, many students attended the St. Patrick's Day Parade in Chicago. The day was filled with bright costumes and decorations as people of all ages took to the streets.
Most students started their day early by taking the train downtown between 9 a.m. and 11 a.m. However, after arriving at Union Station, many dispersed to different parts of the city.
While some students attended festivities in apartments and public spaces throughout Chicago, a great deal of students walked to Grant Park, where thousands of others were already congregating for special St. Patrick's Day events.
"There was literally just one spot that had more than 50 Central kids," said Joey Kolnicki, junior. "It made the day a ton of fun."
The parade itself started on Columbus Drive and went through Grant Park. This year, Plumbers Local 130 celebrated the 63rd annual Chicago St. Patrick's Day Parade, which is one of the largest in the nation due to the large number of residents who claim Irish heritage. A few students were able to participate in this large celebration of history and culture.
"It was so fun to be a part of [the parade] instead of just watching because there was a ton of room to move around, see people, and have fun," said Kerri Kenney, senior. "I gave out candy to everybody on the parade route and hyped everyone up."
Other popular spots included the Chicago River Walk and Michigan Avenue. The unique tradition of dyeing the river a vibrant green attracted hundreds of thousands of spectators for its 56th official anniversary, including many students. Michigan Avenue was closed t0 cars as thousands of people took to the street.
"Instead of actually going to the parade, we went to Shake Shack on Michigan Avenue," said Olivia Giammanco, junior.
However people decided to spend their days downtown, many students met up with one another for an action-packed day of celebration in Chicago.
Leave a Comment
About the Contributors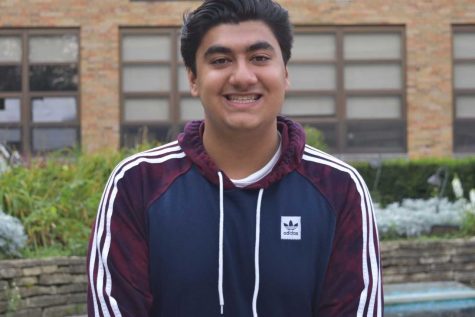 Kabir Sawlani, Editor-in-Chief
Kabir Sawlani is a senior who enjoys traveling and listening to hip-hop and alternative music. When he isn't cheering for the Cubs or the Bears, you can...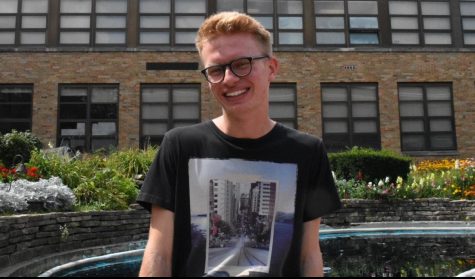 Nick Seda, Section Editor
Nick Seda, a senior at Hinsdale Central, is a section editor for multimedia on Devils' Advocate, whom enjoys traveling the world, taking pictures...