New author Tomi Adeyemi visits her alma mater
On Friday, March 9, author Tomi Adeyemi visited the Hinsdale Central Library for a motivational presentation about her debut novel, Children of Blood and Bone, which had just come out the day before.
Adeyemi graduated from Hinsdale Central in 2011 before continuing her education at Harvard University, where she majored in English literature. After graduating from college, Adeyemi worked on her novel and as a creative writing coach. She already has a movie deal with the producers of other book-to-film adaptations, such as The Maze Runner, The Fault In Our Stars, and Twilight. Adeyemi describes Children of Blood and Bone as "Black Panther with magic."
The presentation was introduced by Book Club President Morgan Chisholm, junior. She said she was honored to participate in the event with such a successful author.
"[Children of Blood and Bone] is very culturally relevant," Chisholm said. "It is definitely a page-turner."
Adeyemi's presentation explained her evolution as a writer. She told stories of her time at Central, including her favorite and least favorite memories.
"I once asked my geometry teacher what careers use trigonometry. He said, 'None that you'll be in.' I said 'Are you calling me stupid?' Then he said, 'No, you have to be really smart to flip burgers at MacDonald's,'" Adeyemi said.
In her speech, she mainly focused on her journey on becoming a writer. She chose her career because it is what she has always enjoyed, since childhood. However, she had one major tip for success.
"Find someone who is doing what you want to do and study them," Adeyemi said.
Adeyemi used her time at Central to boost herself into her current career. She still credits some of her success to the faculty here.
"Her teachers [such as Mr. Friebel and Mr. Wilbur] say she was a light in the classroom, and that everyone noticed if she was gone," Chisholm said.
Children of Blood and Bone is on sale now, and it can also be checked out from the school library.
Leave a Comment
About the Contributor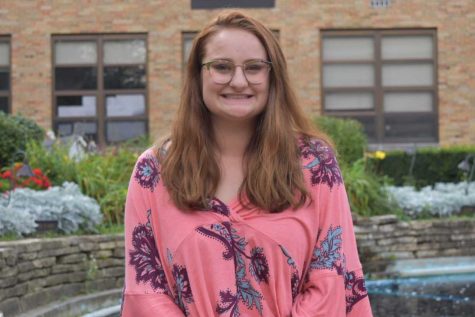 Lauren Wols, Writer
Lauren Wols is a junior who probably has a friend crush on you. If she's not writing for Devils' Advocate, she may be choreographing or doing other...