German Club organizes world language fundraiser
On Thursday, March 15, students in different world language clubs organized a fundraiser in the cafeteria from 3:15 p.m. to 4:15 p.m. All proceeds went toward the Ronald McDonald House.
The event was organized by students in German Club, French Club, and Latin Club.
"At first we were going to rent a party room at Portillo's with other German students, but it made more sense to cater it and include all foreign languages," said Stephanie DalPorto, senior German Club member.
For $8, students were able to eat as much Portillo's Italian beef and mostaccioli as they wanted.
Additionally, a bake sale took place in the hall right outside the cafeteria. Members sold cupcakes, cookies, and brownies for $1 each.
"It was fun running the bake sale, especially knowing it's going towards a good cause," said Matt Patocki, junior German Club member.
The event ended up raising $175, not including a pending donation from International Club.
"We thought it would be good way to get to know other students in foreign languages," said Jack Lewis, junior German Club member.
The Ronald McDonald House creates programs that strengthen families during difficult times.
"We were working a lot with donating and collecting pop tabs for the Ronald McDonald House Foundation, so then I thought, why not combine [it with Portillo's]?" DalPorto said.
German Club plans to continue working with the Ronald McDonald House Foundation and is considering hosting a supply drive of everyday items for families living at the foundation's locations.
For more information, students can meet with German Club every other Thursday morning in room 137 or contact club sponsor Ms. Jurgens.
Leave a Comment
About the Contributor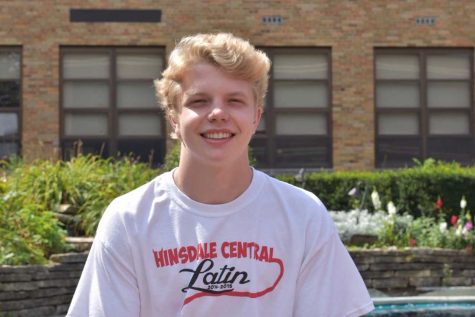 Scott Bitautas, Writer
Scott is a junior writer who loves playing basketball and tends to spend most of his day outdoors. Scott spends his summers swimming in Lake Michigan and...