Old home catches fire in Hinsdale
On Wednesday, April 11, a nearly 120-year-old house caught on fire near the corner of 6th Street and Oak Street in Hinsdale. No one was injured by the fire, but the house suffered great damage.
"The irony is we were trying to preserve it, by putting a new roof on," said Neal Reenan, homeowner, in an interview with The Chicago Tribune.
The contractors working on the house called 911 at about 3:30 p.m. to report the fire, according to the Hinsdale Fire Department. The Reenans believe the blowtorch the roofers were using may have caused the incident.
The family's black Labrador named Ruby was found in the closet of the master bedroom, where she hides during storms. The firefighters rescued her without any injuries. Although no one was injured during the fire, the large amoun of smoke and activity attracted many civilians to watch the scene unfold.
"There were a bunch of fire trucks lined up in front of my house, so I walked over and watched it," said Raven Zbikowski, junior.
The historic house was known as the American Beauty, because the original owner grew American Beauty Roses commercially. The Reenan family moved into the house from Naperville in the summer of 2016. They're still unsure whether the house can be restored.
"The chief said the home was built before houses were constructed with fire-stopping floors, which enabled the fire to spread quickly," The Chicago Tribune reported.
Firefighters from 20 different departments responded to the fire. The fire was not extinguished until 8 p.m. The third floor and attic were most damaged by the fire, with many parts of the roof being burned off as well. The first and second floors, which had many antiques, experienced a great deal of water damage while firefighters worked to put out the flames.
"I heard the helicopters and was surprised to hear that a house was on fire," said Matt Brixie, junior. "The flames were still going when I was there at around 7 p.m."
The Hinsdale Police Department is certain the fire was accidental, but it will continue to investigate the cause of the fire.
Leave a Comment
About the Contributors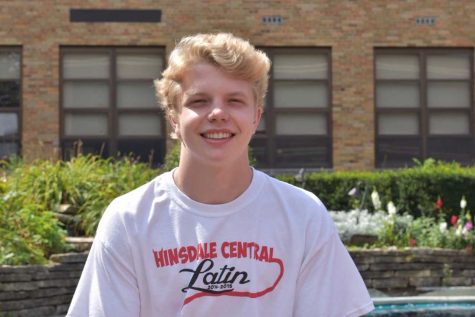 Scott Bitautas, Writer
Scott is a junior writer who loves playing basketball and tends to spend most of his day outdoors. Scott spends his summers swimming in Lake Michigan and...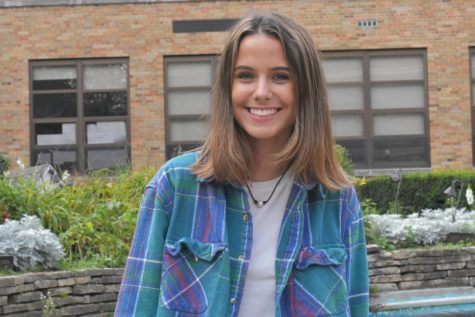 Abby Stephens, Photographer & Videographer
Abby Stephens is a junior who enjoys all things that make a difference in people's lives. She loves making people smile and helping everyone in need. You...