Gallery: Yearbook distribution day
On Friday, May 18, the Journalism 2 Honors: Yearbook class distributed the 75th edition of "El Diablo", the school's yearbook. The theme of this year's edition was "Speak of the Devil", and featured text message inspired design, infographics, student polls, and overviews of the year splashed across the pages. Meanwhile, the modern-day inspired theme was balanced with before and after photos from the school's history in celebration of the yearbook's 75th anniversary.
This year's "El Diablo" was a culmination of the hard work put in by student designers, photographers, and writers in Yearbook Club and the class throughout the year. Click through the gallery to see the class celebrate distribution day.
Leave a Comment
About the Contributor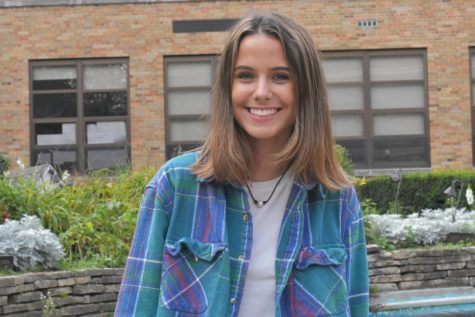 Abby Stephens, Photographer & Videographer
Abby Stephens is a junior who enjoys all things that make a difference in people's lives. She loves making people smile and helping everyone in need. You...