From Music Fridays to Music Mondays
Starting this year, student council partnered with the social workers and decided to start playing music in the hallways on Mondays. They want to improve the energy of the students on Mondays and encourage them to have a positive day, and also a good start to the week.
Similar to the type of music they play on Fridays, the student council and social workers are going to play music which consists of motivational lyrics, like "Roar" by Katy Perry.
Social workers also want to let the students know that they are there if anyone needs their help since many students in previous years didn't know who the social workers were.
"Music gives the motivation to get everyone moving on a feel-good Monday," said Mrs. Julie Van Ness, administrative assistant.
Some students said they are neutral about this change and don't mind if music plays during passing periods, saying it's a positive thing to have music playing in the hallways because it gets them in a good mood and helps them get through the day faster.
"I think it's pretty cool and it makes it feel like it's Friday," said Melany Morales, junior. "It kind of makes the day more fun because there's music and it tends to wake people up."
Some students don't like the change though because it makes them think it's Friday on a Monday. They also think the school should choose better music because they aren't big fans of the songs that are played.
"I like it because it hypes people up," said Timea Both, senior. "But apparently some people don't because it makes it feel like it's Friday when it's not."
In addition to Music Mondays, student council and the social workers plan on adding "Character Counts" to the daily announcements by reading motivational quotes.
Leave a Comment
About the Writer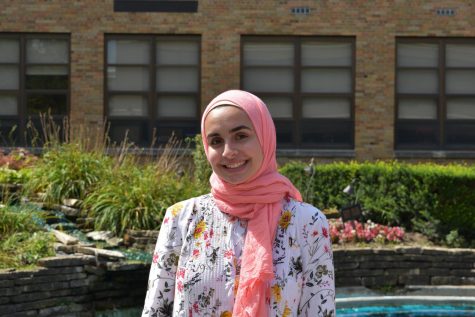 Masah Mourad, Section Editor



Masah Mourad is a senior that loves to eat fries. She enjoys many activities such as traveling, painting, and hanging out with her friends. When...