Band prepares for first home game
With the first home football game against Oak Park River Forest High School on Friday, Sept. 7, fans expected to see more than the excitement of players and coaches–the marching band pumped the crowd up as well.
Band members play an essential role in every game because not only does their music fuel the energy and pride of students, but they also collaborate with pommers and color guard by playing their songs.
"I really enjoyed [the band], and I think it adds to the whole feel of the football games," said Alyah Afzal, senior. "Football games wouldn't be the same without it."
Besides playing the classics such as "You Can Call Me Al" by Paul Simon, a favorite among both members and students, the directors choose a different theme each year to try and differentiate the music selection from previous years.
"This year's theme is 'The Greatest Showman' which includes songs like 'This is Me' and more," said Mr. Matthew Goeke, band director.
This year's first home game was unique not only to the audience but to some of the band members as well who tend to have more leadership roles as they advance throughout the years.
"I am a section leader, so I have more responsibility than the previous year," said Manvit Adusumilli, junior.
A typical practice for a band student consists of physical warm-ups, rehearsing drills on a field, and music rehearsals. Members made sure no time is wasted and begin practicing the week before school starts and have been holding practices after school as well.
However, members find it hard at times to balance school work with band, especially on Tuesday nights before a home football game. Band members and directors hold Tuesday night rehearsals from 5:30-8:30 p.m. and are essential because all four band classes come together to practice.
If you missed the band's performance at opening football game on Sept. 7, you could see them play during the homecoming pep assembly on Friday, Sept. 14.
Leave a Comment
About the Contributors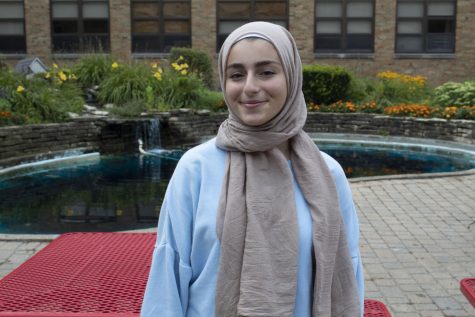 Lana Jawich, Section Editor
Lana Jawich is a senior writer for Devils' Advocate who enjoys painting and playing soccer. When she's not annoying her siblings or spacing out in physics,...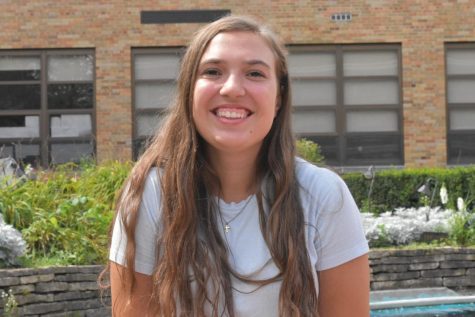 Michaela Malec, Photographer
Michaela Malec is a senior who can be found watching Hallmark movies or binging almost every show on Netflix. If Michaela is not on her couch watching...