Junior and senior girls tackle another Powderpuff game
The annual Powderpuff game took place on Sunday, Sept. 16 on Dickinson Field just before Varsity Club hosted homecoming movie night. The seniors beat the juniors.
Powderpuff is an event where junior and senior girls play each other in a game of flag football while coached by junior and senior football players to benefit a charity.
This year, all the proceeds from the game went to the Anthony Rizzo Foundation to benefit children who are battling cancer. The event is organized by the student council and Mrs. Watson directed the game.
About eight boys from the football team volunteered to coach the girls during the game.
"We all kind of took our positions that we play [ourselves] and coached them," said Luke Skokna, senior powderpuff coach and varsity running back. "It gives us a chance to be the ones watching instead of playing."
There was a lot of positive feedback from the juniors and seniors who played in the game, as well as the students who came to watch and support their friends while they played.
"The coaches were super enthusiastic and wanted their teams to win just as much as the girls, and it was super fun to compete against the other grade while cheering on teammates," said Melina Sloane, junior who participated in the game.
Many students said they enjoyed the game because it's not like the other school events they've participated in before. However, some students said they would have liked more playing time.
"It was fun to have the guys coach us and for us to pick our positions but I wish we had more freedom to pick when we went in," said Virginia LoPresti, junior. "The coaches put in the best players, which makes sense, but it would be fun if everyone got to play. I wish it was more self-run by the girls."
Overall, students said that it was a great experience, with the juniors hoping for a win as seniors.
Leave a Comment
About the Contributors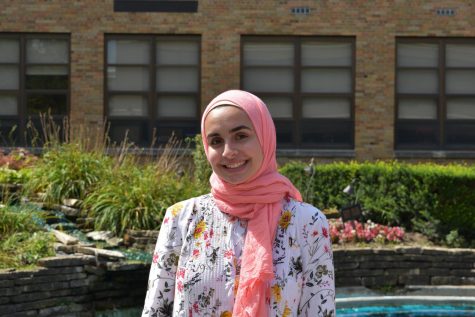 Masah Mourad, Section Editor



Masah Mourad is a senior that loves to eat fries. She enjoys many activities such as traveling, painting, and hanging out with her friends. When...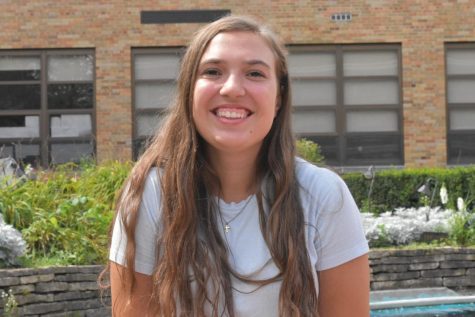 Michaela Malec, Photographer
Michaela Malec is a senior who can be found watching Hallmark movies or binging almost every show on Netflix. If Michaela is not on her couch watching...