Students' concern over safety of school's water increases
Many students recently have been complaining about the water from the drinking fountains. Some students claim that the water is making them feel sick and they don't feel comfortable drinking the water.
The water fountains at Central are filtered and regularly changed. The drinking fountains have a sensor as well, which means they can sense if a bottle needs filling. If the light on the fountain is green, it means that the water is completely safe to drink. If the light is yellow, then that means the filter is low, but the water is still safe to consume. If the light is red, the filter needs a change, indicating the water isn't 100 percent safe to drink.
The filter is changed often, so most of the time, the fountains give out a green or yellow light. If students see a red light, they should tell one of the staff members or inform the main office so it can be changed as soon as possible.
"The safety of our students and the health of our students is something we take very seriously, and if there are concerns, this is the place to bring them," said Mr. Ryan Maita, Assistant Principal for Operations.
Maita says that the students that claim they're getting sick from the water should talk to the staff in the main office about their concerns. The water may or may not be the reason why they're feeling sick.
"I feel like the water quality is fine. It tastes fine but because of how little renovations we get, it might not be the cleanest, even if we don't realize it," said Monica Marchal, junior.
Some students however completely disagree and try their best to stay away from the drinking fountains and bring their own water from home.
"I don't drink out of the fountain because I don't think it's safe," said Parvathy Madathil, junior.
The administration says the water is completely safe to drink as long as the red light isn't on, and students shouldn't feel the need to avoid drinking it in order to be safer.
If students have any questions regarding water quality or see a red light at one of the water fountains, they should contact Matia.
Leave a Comment
About the Contributors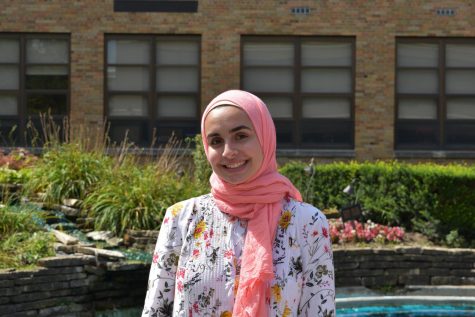 Masah Mourad, Section Editor



Masah Mourad is a senior that loves to eat fries. She enjoys many activities such as traveling, painting, and hanging out with her friends. When...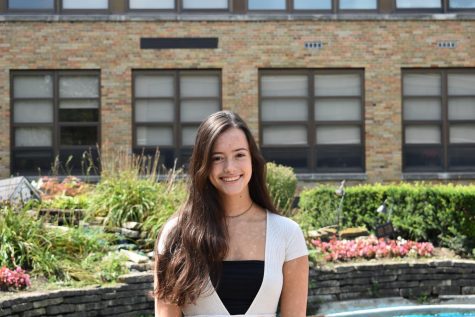 Marelena Halikias, Photographer
Marelena Halikias is a senior photographer for Devils' Advocate. She can commonly be found crying over reruns of The Joy of Painting, offering to sell...