Midterm election ramifications, locally and nationally
On Tuesday, Nov. 6, the midterm elections occurred with high expectations and pressure on both parties, resulting in a major night both nationally and locally.  
On a national scale,  the Democrats won control of the House of Representatives in the midterm election, exceeding the 23 congressional district seats needed for control, instead gaining 30 more representatives. They now have a majority with 225 to 197. On the other hand, the Republicans maintained control of the Senate, and won two seats from Democrats, with a majority of 51 to 46.
Voter turnout for the midterm elections was also historically and uncharacteristically high, with more than 47 percent of the national voting-eligible population casting a ballot. Compared to the only 36.7 percent of the VEP that voted in 2014. This year was the highest voter turnout since 1966, where 49 percent voted, and with 36 million people choosing to vote early.
The midterm election also had local ramifications as it brought an end to the highly anticipated $166 million D86 referendum because it failed to pass. This is the second time within a year that the district has proposed a referendum only for it to be rejected by voters.
The first referendum presented was a $76 million referendum in 2017 with only about 26 percent of voters voting to pass it. The most recent referendum got more support with 45.8 percent of voters voting in favor of it.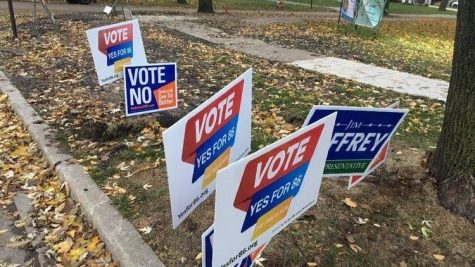 "Personally I was really disappointed in our community [when the referendum did not pass]," said Eleanor Pope, senior. "I had worked with the Yes! For D86 [School Referendum] group to help educate the community about the referendum so it felt like my efforts, along with those of many others were worthless."
The district created and posted videos to convince residents to vote yes for the referendum. The two videos above discuss improvements that would occur as a result of the funding from the referendum, such as greater accessibility and improvements in the art department.
For many that voted no on the referendum, they cited that it was too costly. Other people believed that there are still equity issues between Hinsdale South and Central with students at Central getting different educational opportunities that South students don't have. Some parents argued that the changes such as to the pool, or to the music department wouldn't affect their children. So they didn't want to pay for changes they thought were unnecessary.
"I feel like the adults in this community weren't thinking enough about the referendum not passing, and now kids are going to have to pay the price," Pope said.
In other local news, Democrat J.B. Pritzker won against Republican incumbent Bruce Rauner for Governor of Illinois. Even before the election, Pritzker was projected to win by 16 points in polls, on average. He received 54 percent versus Rauner's 40 percent.
Illinois' sixth Congressional district that covers parts of DuPage, Cook, Lake, Kane and McHenry Counties, elected Democrat Sean Casten to be its representative, defeating Republican incumbent Peter Roskam. Roskam had represented the sixth district since 2007.
Casten won with 54.21 percent versus Roskam's 45.79 percent in DuPage County. In all of the sixth district, Casten won with 52.8 percent versus Roskam's 47.2 percent. This is the first time since 1972 that the sixth district has elected a Democrat representative.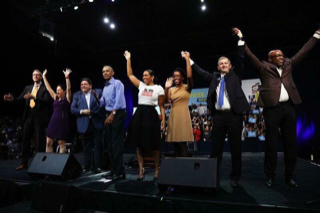 Often times when a major election occurs, students have great opportunities to volunteer for local, or even state campaigns. This was the case for juniors Zamaan Qureshi and David Gust who both worked for a super PAC, the Congressional Leadership Fund. A super PAC is a political action committee that can collect an unlimited amount of money from corporations and unions. Qureshi also helped out for the Casten campaign, while Gust worked for the Roskam campaign.
"[My work consisted of] mainly voter contacts until I was promoted to assistant manager of the regional office," Gust said. "Then [my work] became more [about] general work for the PAC and going to events."
Qureshi did different things for the Casten campaign.
"I worked on the digital team," Qureshi said. "My basic job consisted of responding and answering all questions on Twitter, Facebook, and Instagram. This eventually led to creating graphics shooting campaign ads, or helping out with podcasts."
Qureshi also worked with policy advisors, helping narrow down the campaign's communication strategies and canvassed and phone banked. Qureshi said that he would definitely work with another campaign in the future.
"This is the area I probably will want to study or work in," Qureshi said. "I thoroughly enjoyed all my time there (helping the Casten campaign), I built a great network and developed a family of people from all different backgrounds working for the campaign."
The DuPage Democrats won seven of the 12 available seats on the DuPage County board.  Julie Renehan, a parent of recent Central graduates and resident of Hinsdale, won a seat on the DuPage County Board for District 3 with 38.08 percent according to unofficial totals from Dupage County. District 3 covers a majority of Hinsdale (the rest is in District 2, as is Oak Brook) and Westmont.
"I am elated by the midterm election results," Renehan said. "There was much talk about a "blue wave" all over the country and it materialized in DuPage County. My district has never had a Democrat win a seat on the County Board; I am proud to be the first Democrat to represent our area."
Sean Casten will assume office on January 3, 2019 and J.B. Pritzker will be sworn into office on January 14, 2019.  The new DuPage County board members will be seated next month. The Board of Education will hold a meeting at 8 p.m. on Monday, Nov. 12 in the cafeteria at Central to discuss the referendum results.
Leave a Comment
About the Contributor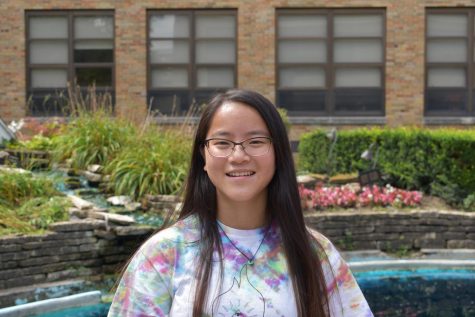 Lia Reichmann, Editor-in-Chief
Lia Reichmann, senior, is well versed in anything to do with Friends, Harry Potter, and sports. She likes to go backpacking and taking photos (follow @liareichmann_photography...