Students relax over winter break
Winter break is the perfect break from the stress of first semester. Many students spend time with family, travel to new places, enjoy the holidays, or just partake in their neglected hobbies during the two-week hiatus.
Many decided to spend time with their families this winter break. Students and their families celebrated different holidays together during the break such as Christmas, Hanukkah, and Kwanzaa. Many students also celebrated New Year's Eve with family and friends as well.
"We had family come over for Christmas," said Melena Sloane, junior. "They came to our house and my siblings came from college and on Christmas Day it was fun because my family came from Florida and it was nice to be together."
Loading ...
Students often choose to travel during the break so they can visit family members from different states or countries. They also travel because it's very stress relieving especially because students took their semester finals right before winter break. It helped take their minds off of school, and relieve all the stress that they had.
"I went to Hawaii and it was a long flight, but we saw fireworks on the beach and I went to a pineapple plantation and saw pineapples grow. I went snorkeling and went to Luau. I felt very relaxed and it was better than being [in Hinsdale] in the cold," said Piper Huffman, senior.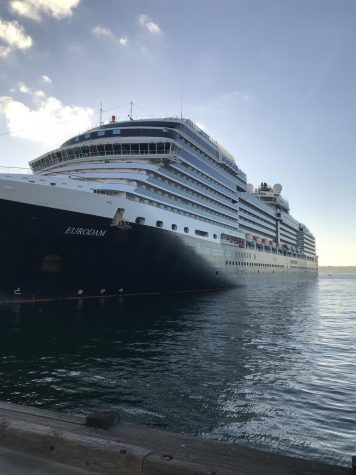 Some choose to use winter break as a time to put everything aside, and to do the things that they love such focusing on a sport they enjoy, practicing their favorite hobbies, spending time with their pets, or even getting to hang out with their friends. As mentioned before, these activities help relieve stress and help get students prepared for next semester and to start fresh.
"I went to the mall over break. I shopped and looked for a gift for my mom. I played volleyball with my team. My family also planned a skydiving trip so I tried indoor skydiving. Lastly, I went to a New Year's party with friends." said Ben Cresto, senior.
Overall, winter break is a time where students get to have a mini break to get to relax so that they can be prepared to start off strong for the next semester. These two weeks helped many reconnect with others and to reflect on themselves
Leave a Comment
About the Contributor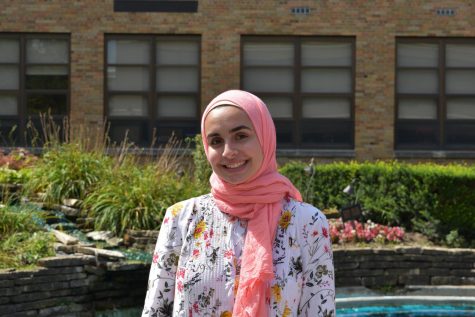 Masah Mourad, Section Editor



Masah Mourad is a senior that loves to eat fries. She enjoys many activities such as traveling, painting, and hanging out with her friends. When...