Dangerous weather increases risk on the road
On Wednesday, Jan. 23, the morning after Sophomore Kaitlin Mrksich received her driver's license, her car was hit by another student's on the way to school. Both of her left-side doors had to be replaced because of how the other student's car spun out of control on the icy road.
"It wasn't that bad of an accident and no one got hurt so it was really just inconvenient, but it made me realize that it's really easy for people to lose control while driving in bad weather," Mrksich said.
Ironically, Mrksich received her license on arguably one of the worst days to do so, and she got hit on the next day. Mrksich got her license on the day when the roads were slick with ice rain and cars were driving as slow as they could to avoid spinning out of control. Although the ice rain made it difficult for drivers, other days in the past week have caused issues.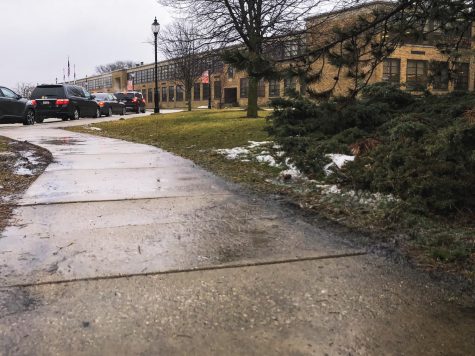 Throughout the previous week, the weather has been going through ups and downs. On Monday, Jan. 28, area schools closed due to the snowstorm that blew in the previous night.
Also during the long weekend of January 19-21, a car hit the vehicle of Parvathy Madathil, junior, and her older sister as they turned on an intersection due to the extreme winter weather conditions.
"The car came spinning at us out of nowhere. Fortunately, no one was too hurt but now every time I get in a car, my heart starts beating really fast," Madathil said.
When the polar vortex hit on Wednesday, Jan. 30 and Thursday, Jan. 31, most students enjoyed their days off while staying indoors to avoid the cold and poor road conditions. Temperatures both days reach -50 degrees with wind chill. On the highways and in Chicago, there were several accidents because of the weather. One particular accident took place on the South Side of Chicago where an SUV crashed into a salt truck and resulted in the death of the SUV's driver. While the city of Chicago has yet to comment on the severity of this crash, it is clear that drivers have to be more cautious when on the road.
While the extreme weather is the source of many car crashes, other students have experienced various car accidents recently. Catherine Dolan, junior, had an accident when turning left into the Willowbrook shopping center when a speeding car crashed into hers.
The other car was speeding to get through the yellow light when Dolan made the turn and the other driver crashed into the passenger side. Dolan's friend in the passenger seat was safe, but unfortunately, Dolan's car was wrecked. Dolan says that although it wasn't because of the snow, she is still shaken up and hesitant to drive again.
"Any kind of accident with snow or not is terrifying. I'm seriously lucky to be alive and I hope that everyone drives carefully in this weather," Dolan said.
In the last week, Chicago and its suburbs have had at least two ice storms and winter advisories for wind speeds. More snow is expected throughout the month.
Leave a Comment
About the Contributor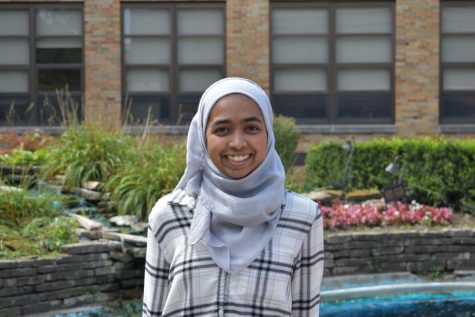 Saba Ali, Editor-in-Chief
Saba, senior, is a chocolate vacuum (basically eating any chocolate in sight) and a nap queen, who can take a nap virtually anywhere. She loves Ben &...