Poetry Club makes school history
Louder Than a Bomb, which hosted 1,000 young poets, is an annual poetry festival in the Chicagoland area that includes bouts, workshops, and special events and gives marginalized voices a space to share their ideas. The Central poetry club students made strides on Sunday, March 17, by making it to finals for the first time and placing second out of more than 100 local teams.
Members of the club, who got to participate in the competition by making it through auditions held by the sponsors, performed a variety of pieces, which included ideas on police brutality, and additionally the shifting mentality of only speaking English in America.
Different schools compete with students performing original solo and group poems in a tournament style competition. Based on the club's points for two bouts, which is a poetry term for rounds, students then go on to quarterfinals. Following that, there are semi-finals and then finals. Central students placed first all around and second for finals.
"It's amazing and a huge honor," said Mrs. Robyn Corelitz, English teacher and poetry club sponsor. "I'm not surprised given the talent and commitment of the students over the past four years."
Poetry Club prepared every day for four weeks: early in the morning before school and also after school. During practice, the club members had to figure out different ways to prepare since finals were new to them.
"We didn't know what to do during rehearsals since we've never made it this far," said Amani Myran, senior. "I have no words, the team exceeded my expectations."
John Lo, senior, wrote about his mentality as a writer and poet. He spoke about the importance of writing in spite of there being so much he can do to change the world. He writes out of hope that one day, his words will reach the people that are intended to hear them.
"I think I did pretty well. When I was feeding off the energy in the room, which was just absolutely amazing all the time, I feel like my performance was really enhanced," Lo said. "I must say, the rest of my team carried me all the way."
Despite this being the first time Poetry Club has made it this far in LTAB, they are hopeful for future slams and competitions and will continue to meet and prepare for next year's LTAB.
"I hope that the younger members will step up next year," Corelitz said.
Leave a Comment
About the Contributor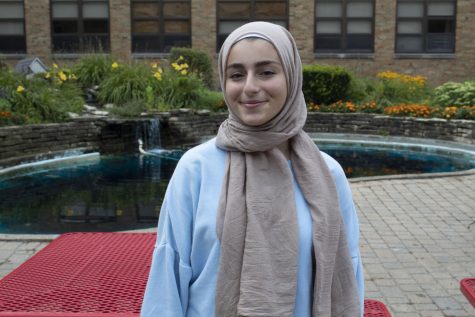 Lana Jawich, Section Editor
Lana Jawich is a senior writer for Devils' Advocate who enjoys painting and playing soccer. When she's not annoying her siblings or spacing out in physics,...