Head Football Coach and teacher leaving to coach rival team
Head varsity football coach and social studies teacher Dan Hartman will be leaving Central for rival Lyons Township High School's football program. Hartman was unanimously approved for hire by LTHS District 204 Board of Education on Monday, March 18.
"It is a disappointment and puts the program in a bad spot," said Brandon Passarelli, senior offensive linemen who also had Hartman as a teacher. "I am more disappointed for my former teammates who currently don't have a head coach. Coach Hartman leaving for LT was not a good feeling either considering they are our rival."
He will be replacing longtime head coach Kurt Weinberg, who had been at LT for 10 years with 60 wins and nine consecutive trips to the playoffs, with the exception of last year when they did not make the playoffs.
"I will forever be grateful for him giving me a chance to start at running back only weighing 155 pounds. I respect the decision he made and people need to know it was for the best interest of his family," said Luke Skokna, senior running back. "I don't believe he meant to hurt anyone. [I think] he just ended up with a great opportunity for coaching and teaching and it just happened to be our rival school."
Last year Central's football team had an 8-3 record, going 5-1 in the West Suburban Silver conference. Hartman has a 40-13 record, with five consecutive playoff berths in the five years he has been at Central. On the other hand, LT went 1-8, and 1-5 last year in conference play. They were shut out twice during the season and failed to score more than 14 points in any game during the season.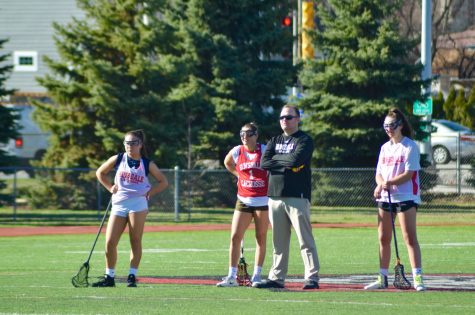 "I'm super excited for the change. As a head coach, you always pencil in the top five to 10 jobs in the state, and I always had LT on that list, and when something like that comes open, you've got to take a look at it," Hartman said in a Chicago Tribune interview. "And with the circumstances, it was an amazing opportunity and it's a program that's going to continue to do great things. I can't wait to get started."
District 204 Superintendent Tim Kilrea told the Chicago Tribune that the interview process for the head coach position was intense, with three rounds of interviews.
When Hartman made his decision to leave the team, football, along with many other activities, had been cut by the school board in order to pay for necessary expenses that had to be addressed because of the failed Nov. 6 referendum.
"I was very surprised he left and thought he would wait until the [April] referendum. I think he left because of job security," Passarelli said. "He had success as a head coach at Central and really had no reason to leave other than the referendum. Considering our success last year and the unfortunate circumstances of LT's season there was no other factor in my mind."
Now that results from the successful April 2 referendum have been finalized, the football team will not be cut.
"We will fill the head coaching position and any assistant positions that might be open as soon as we can," said Central Athletic Director Dan Jones to My Suburban Life. "We will be looking to fill that position so that we continue the work that our athletes are doing. If given the opportunity, our staff will work hard to be ready for next season."
Hartman also led the girl's varsity lacrosse team a state championship last year. LT athletic director, John Grundke, said he doesn't know if Hartman will coach any other sports there.
"I think [Hartman leaving] will be a great motivator for all my boys that are up and coming seniors. They will go into the season with a chip on their shoulder," Passarelli said. "I think playing their former head coach will be something they can't wait for. It is one of the times of adversity that Hinsdale Central football is built around, and I believe my brothers will get the job done."
Lyons Township will have their first game of the 2019-2020 on Aug. 30 against New Trier High School. The annual rivalry matchup between Central and LT will occur on October 25 at home.
Leave a Comment
About the Contributors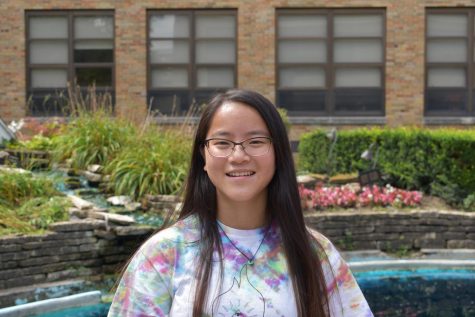 Lia Reichmann, Editor-in-Chief
Lia Reichmann, senior, is well versed in anything to do with Friends, Harry Potter, and sports. She likes to go backpacking and taking photos (follow @liareichmann_photography...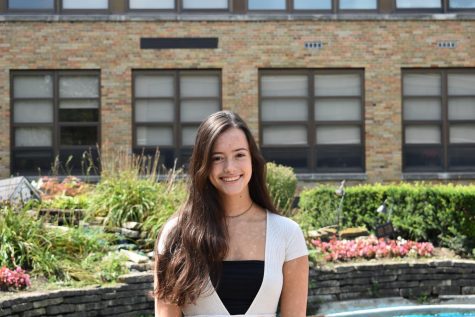 Marelena Halikias, Photographer
Marelena Halikias is a senior photographer for Devils' Advocate. She can commonly be found crying over reruns of The Joy of Painting, offering to sell...