Students test out Remote Learning for the first time
On Tuesday, April 8, and Wednesday, April 9 students tested out the new E-learning system. E-learning is a system where teachers put assignments on Canvas for students to complete at home. Each assignment takes around 15-25 minutes, and a day of E-learning counts as a full school day.
"The [E-Learning Day] is a great new option to give students flexibility and freedom in how they want to manage their busy schedules versus the past requirement of having students come in during standardized testing days," said Mr. Joe Liaw, science teacher. "Students will also not have to worry about being overloaded with coursework since our goal as teachers will be to give an assignment that is academically engaging, but no more than 15-25 minutes."

The school is testing E-learning now, as they plan to implement it for the next school year. This semester school was canceled for three days due to extreme weather, and they added the missed days to the end of the semester. With E-learning, students would do the scheduled assignments at home, and there would not have to be days added at the end of the semester.
The school scheduled E-learning, as the freshmen, sophomores, and juniors were taking standardized tests on April 9 and 10 (seniors had non-attendance days).
"I did not know what to expect, but I honestly liked it. I got a chance to sleep in, and the work didn't take too long," said Taylor Fodor, freshman.
On Tuesday, freshmen through juniors participated in E-learning, while seniors had the day off. On Wednesday, the seniors did E-learning, while the freshmen and sophomores took the PSAT and juniors took the SAT.
"I prefer this over school days. My brain was dead from the SAT the day before, so this was a bit more relaxing," said Jenna Frizzell, junior.
The school is looking for feedback via a Google survey, which can be found here.
View Comments (1)
About the Contributor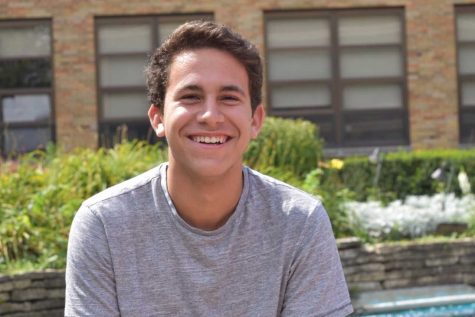 Brandon Belgrad, Writer
Brandon Belgrad, senior, is often spotted running through the streets of Hinsdale. He is a part of the cross-country and track and field teams. Along with...