Juniors take the April SAT in school
On Tuesday, April 9, juniors took the SAT test from 8-1:10 p.m., while freshmen and sophomores participated in the remote learning day. Seniors, sophomores, and freshmen were not required to come to school on that day, but sophomores and freshmen had to come in for the PSAT the following day while juniors and seniors participated in the remote learning day.
"[The SAT] is what colleges use," said Ms. Jennifer Regnier, Director of Counseling & Social Work. "It is one of their big determining factors; it's not necessarily a good indicator for students who aren't good test takers, because it doesn't show how successful they could be at college."
The state switched from requiring students to take the SAT instead of the ACT  because it cost the state less; the state currently has a three year contract but could easily switch back for a better price. Overall, the tests are both similar.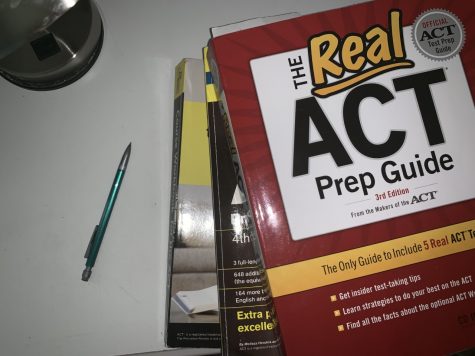 "We recommend kids take practice tests in both and focus on which ever test they do better on," Ms. Regnier said. "The tests speak to different strengths."
The remote learning day had an overall positive response, with an attendance rate of around 97 percent, while a normal school day attendance rate is around 95 percent.
Juniors were not required to pre-register or pay any fees. Students were released at 1:10 p.m. and were given the option to apply for one-day parking in the senior lot since seniors had the day off.  
"In India, we didn't have the same system as we do in the United States, our most important exam was the tenth-grade exam. The SAT was hard adjusting to, but with practice, it'll be easier and I can also take it again," said Anagha Roy, junior, who moved to the U.S. two years ago.
Additionally, students who were qualified for ELL at any time throughout high school were given the option of extended time for testing. The school has to apply for any student that is eligible for test accommodations for regular tests to be eligible for the SAT accommodations. The school provides documentation and the College Board determines what supports students can have.
"Last year I took the PSAT over a [single] day which was stressful; it was calmer this year because I had two days which meant I had more time," Roy said.
Even though the SAT is required for all eleventh graders, many find it inconvenient if they plan on only submitting their ACT scores to colleges.
"I'm currently focusing more on the ACT so I thought it was pointless to have to come for the SAT," said Karem Alnatafgi, junior.
The next SAT will take place on May 4, and additional dates throughout the summer and fall will follow.
Leave a Comment
About the Contributor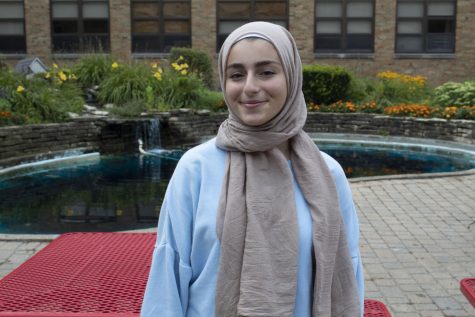 Lana Jawich, Section Editor
Lana Jawich is a senior writer for Devils' Advocate who enjoys painting and playing soccer. When she's not annoying her siblings or spacing out in physics,...