Students show off their talents at Ethnic Fair
This year's annual Ethnic Fair was hosted on Thursday, April 19. To make it a little different than the last few years, Central decided to make an assembly during school rather than just an afterschool event.
Many participants took part in the Ethnic Fair and represented their ethnicity such through Greek, Jazz, Latin American, Kpop, Filipino Tinkling, and Spanish dancing. At the afterschool performance on Thursday, participants also had a small cultural food area before the fair started for audience members who were curious to try new food from different ethnicities.
"I joined the Ethnic Fair to get in touch with my cultural background and also gain an activity to do. The experience was stressful, but exhilarating at the same time," said Kaylin Brillantes, junior. "I learned a lot about working with a team."
We celebrated the @HCHSActivities #EthnicFair this afternoon and you can see it tonight in the cafe & gymnasium. The event begins at 6pm in cafe. pic.twitter.com/fWA2uJS6EA

— Hinsdale Central HS (@ThisIsHCHS) April 18, 2019
On Thursday, students had a shortened schedule with 38 minute class periods, so that they can watch the Ethnic Fair after 8th period. The event during school lasted about 30 minutes, and students got to watch some of their friends perform, especially since some might not be able to make it to the actual Ethnic Fair after school.
"I really enjoyed watching my friends during the fair and I'm happy they had an assembly during the day because I wasn't able to make it after school," said Lamis Alnatafgi, junior.
Students started practicing for their dances three months prior to the actual event. The Bollywood dance was the biggest performing group, so they needed a lot of practice since there were over thirty participants.
"Doing the Ethnic Fair has gotten me out of my comfort zone to perform to a large group," said Kiswa Malik, junior. "I thought about doing the Ethnic Fair because I got a chance to dance which I love and meet new people. I did Ethnic Fair because it's a fun way to express myself and get together with friends every Sunday practice."
The Filipino tinkling dance was also one of the most difficult ones to perform, especially because the sticks that are used during the dance can injure you if they are used inappropriately. It took a lot of effort to perfect the dance in time for the show, for both the assembly and the actual Ethnic Fair itself.
Leave a Comment
About the Contributors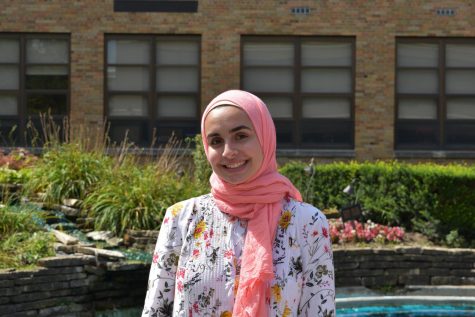 Masah Mourad, Section Editor



Masah Mourad is a senior that loves to eat fries. She enjoys many activities such as traveling, painting, and hanging out with her friends. When...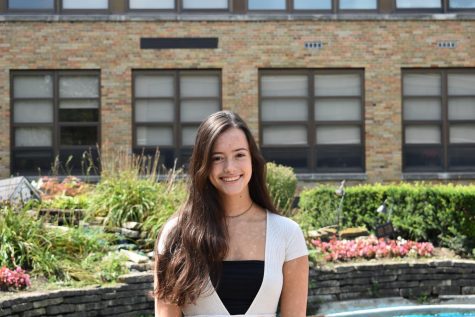 Marelena Halikias, Photographer
Marelena Halikias is a senior photographer for Devils' Advocate. She can commonly be found crying over reruns of The Joy of Painting, offering to sell...