Ecology club celebrates 'Earth Week'
In order to celebrate Earth Day at Central on Monday, April 22, students from Ecology Club made a full week, similar to the week leading up to Homecoming, with different dress-up days and activities held through Friday, April 27. 
Earth Day is a worldwide event that is celebrated to demonstrate support for environmental protection. People first started celebrating during the 1970's, with many different celebrations and events in more than 193 countries around the world.
Monday was "Red Goes Green," where students were encouraged to wear green. Central also had lights out every day, in order to save up energy. The reason behind the themed days was to raise awareness for Earth Week all around Central, and not just for the members of Ecology Club.
"We decorated the courtyard by our garden with chalk and had an information table about the garden at lunch to bring awareness to it. We also had an information at lunch about ecologist problems on a local level," said Emma Baroni, junior and Ecology Club member.
On Thursday, participants of the club decided to bake homemade goods and sell them at school as another way to bring attention to their Earth Week cause. The money that was made from the bake sale will fund future projects and activities for Ecology Club.
"Some projects we have completed in the past have been the [labeling] of a recycling system and creation of the garden where we grow herbs and vegetables that are used by the cafeteria," said Payton Stifflear, junior and member of Ecology Club. "With the money earned from the bake sale, we hope to complete our progress with the D86 cafeteria staff on reducing or exterminating the usage of plastic straws."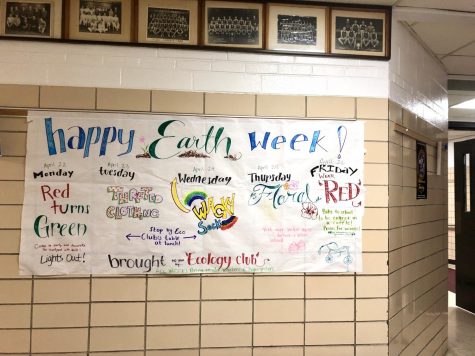 Throughout the year, members host campaigns to bring awareness to environmental concerns, such as the holiday green tips they do in December.
Gabbie Chang, junior and Public Relations Manager said that Earth Day is something students often forget about because they don't realize the importance of it and don't really see it as a huge problem in today's world, but students need to understand that the environment is something everyone should agree to help because if not, environmental problems will worsen in the future.
"Hopefully in the future, we'll gain more members and raise awareness around the school," Chang said. "Now more than ever it's crucial that we don't take our environment for granted."
Ecology Club encourages students from all grade levels to join in order to help the environment and help make the earth a better place. If you're interested in helping Ecology Club with these efforts, their next meeting will be held in room 249 at 3:05 p.m. on Tuesday, May 7. 
Leave a Comment
About the Contributors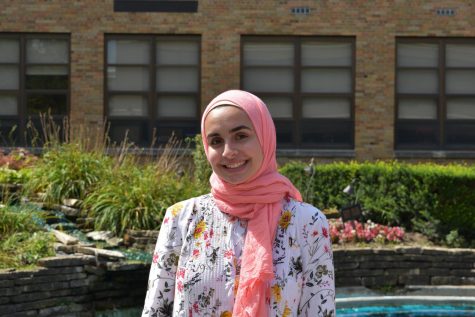 Masah Mourad, Section Editor



Masah Mourad is a senior that loves to eat fries. She enjoys many activities such as traveling, painting, and hanging out with her friends. When...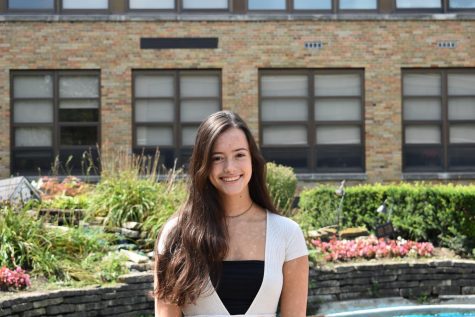 Marelena Halikias, Photographer
Marelena Halikias is a senior photographer for Devils' Advocate. She can commonly be found crying over reruns of The Joy of Painting, offering to sell...