New TSI Class provides 'hands-on' learning
Technology Support Internship is a new program at Central that is designed for students to learn more about technology. The primary function of the class is to assist students when they have problems with their Chromebooks.
Students in TSI can also get certified in a variety of Microsoft software, such as Word, Excel, and PowerPoint.
This is the second year that Central has offered the class to students that want to work with technology and want to work with it in the future. The class is both a regular and an honor class that is open to all grade levels that want to join. Both Benjamin Kalal, FACS and business teacher, and Barbara Deane, technology teacher, run the course.
"I enjoy the class because I feel like I learn more in this class than in other classes because it's all classwork and good for hands-on learners," said Boone Brackett, junior.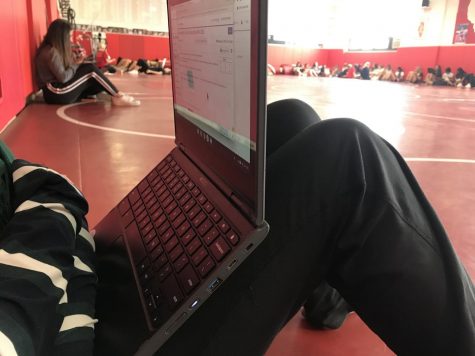 TSI is an individual-based class where students can choose what kind of technology they want to work on during that class period while getting advice and communicating with their peers.
"I took this class because I wanted to become more tech-savvy and the class definitely helped me," said Nidhi Patel, senior. "It's a year-long class in which you assign yourself 'tickets,' or in other words a Chromebook with an issue, you proceed to diagnose and resolve the problem."
When students aren't working on fixing a Chromebook, they work on their certifications so that they can become better at technology and maybe use the tools they learn when they're off to college.
"I enjoy the class because I get to fix Chromebooks and it's part of my hobby. I also get to do technology-related stuff," said Joseph Luo, junior.
Students who took this class last year wanted to join again this year because they enjoyed fixing technology and they want to keep improving their skills. This class will continue to be offered to students in the following years.
Leave a Comment
About the Contributor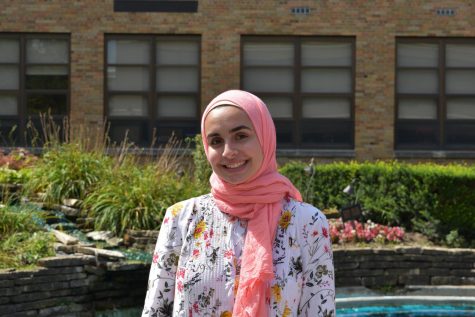 Masah Mourad, Section Editor



Masah Mourad is a senior that loves to eat fries. She enjoys many activities such as traveling, painting, and hanging out with her friends. When...