A tribute to National Hispanic Heritage Month

National Hispanic Heritage Month began on Sept. 15. This month is important because it recognizes Hispanic culture and tradition. It allows people to be proud of their heritage and background. 
"To me, the month is important because it gives Hispanic students the chance to celebrate their culture and their identity in a way that isn't normally seen by others," said Marcos Lopez, senior co-president of Hispanic Student Association (formerly known as Spanish Club). "By that, I mean that we, as Hispanic students, have the opportunity to share our culture with others who might not interact with the culture beyond eating at a Mexican restaurant."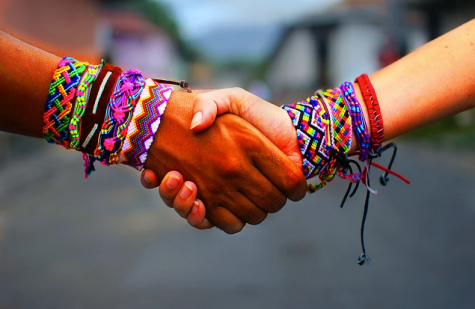 Hispanic Student Association kicked off the month by supporting the Pulsera Project.
The purpose of the project is to sell handmade bracelets to help support fair-trade jobs and paying fair wages of independent artists from Guatemala and Nicaragua. They were sold during lunch periods from Oct. 7 to 10 for $5. 
The project is important to the club because it shows equality and unity for the Hispanic community. It brings awareness to issues outside of the United States that people face. 
"It is important for the people employed by Pulsera Project because they are receiving fair wages and have the ability to sell their products to a market that would be otherwise unreachable," Lopez said.
The bracelets were sent from Nicaragua and other Central American countries at no cost and then they were sold to fellow students here and then all of the proceeds went back to their communities. 
To celebrate this month, Hispanic Student Association is planning on doing activities to show their pride and appreciation towards the Hispanic community. 
"We're putting up big posters about Hispanic Heritage Month and smaller posters around the school that have information on different Hispanic countries to expose students to the diversity of the Hispanic people," said Kashif Carter, co-president.
Hispanic Student Association is also planning on doing a pinata day, play Hispanic music over the speakers, and take a field trip to the Mexican Museum of Art in Chicago. 
This month brings light and awareness to the Hispanic community. It honors their heritage and background. It celebrates the diverse culture, the many accomplishments, and contributions of the Latin-X community. The next meeting is before school on Oct. 31 for a piñata day in the courtyard. 
Leave a Comment
About the Contributor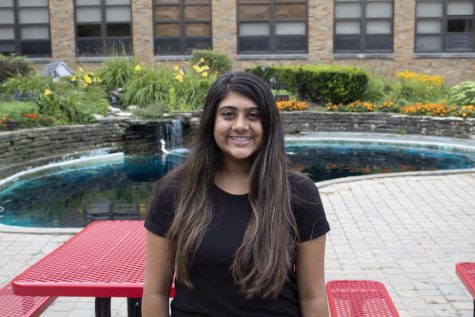 Zoya Anjarwala, Section Editor
Zoya Anjarwala is a friendly senior who is a section editor for Devils' Advocate. She is also a peer leader to her fellow freshmen. She loves to travel,...