Flex-learning helps teachers organize
This school year, District 86 started a new electronic learning system called flexible-learning days (flex). Flex-learning days are counted as full school days as students come to school for half the day and spend the other half at home while teachers have meetings discussing the school curriculum.
Flex learning days are in addition to remote learning, this is another part of the E-learning program at Central which occurs in times of emergencies like snow days when students don't come to school but have online homework assigned on websites like Canvas or Google Classroom.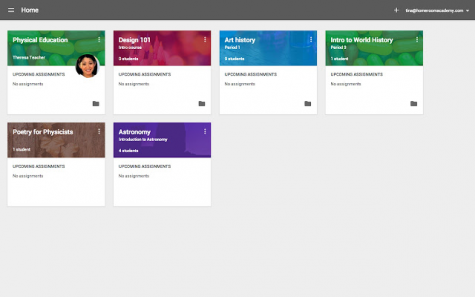 Prior to this year, District 86 did not have school improvement days built-in. Most schools like Glen Ellyn or Joliet Central have what is called school improvement days (SIP days) which occur during the week, and that gives teachers the time to work together.
"In our district, we have late starts which are only an hour so it isn't enough time for teachers to fit in meetings," said Ms. Jessican Hurt, assistant principal. "We asked the school board for this year to be able to build in six days that would allow us to have half days for teachers to be able to collaborate across the district. There are only six days of flex learning fit in this year and it seems like a lot because they are all close together."
Flex learning days have been put in place to allow teachers to line up the curriculum across the district. During these half-days, teachers discuss important changes, such as ones done to the grading system for Advanced Placement classes.
"Since teachers aren't getting paid during the weekend, they come in during what originally is school hours and meet," Hurt said.
Most students have a positive attitude towards flex-learning because these half-days count as full school days and they wouldn't have to make them up at the end of the year.
"I like flex-learning days because it's basically a school day without homework since you go to school for the first half and then do work for the second half and you're done," said Lana Elzein, junior. "I would rather have a snow day with remote learning work than having a bunch of makeup days at the end of the year."
Freshmen who are also new to flex-learning days seem to enjoy the time they spend with friends during the half days.
"I really like flex [learning] days so far because you can finish your homework before the time you would usually be getting out of school," said Lindsey Bruns, freshman. "You can hang out with friends to make it more enjoyable."
The next flex-learning day is Oct. 23.
Leave a Comment