Central hosts annual Day of Service
cHinsdale Central hosted its third annual Day of Service on Saturday, Oct. 19 from 8 a.m. to 12 p.m. During this event organized by Red Devil Service Club, formerly known as Key Club, individual students and members from more than 20 clubs worked at various local organizations Saturday morning.
The students reported to Central in the morning, where they were then transported to their volunteer location based on whichever club they were involved in. Students walked to nearby charities and were driven in school busses or minibusses by sponsors to those that were farther from the school.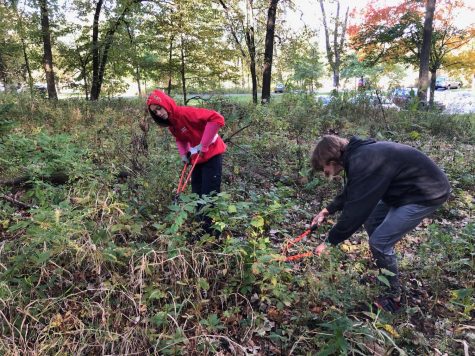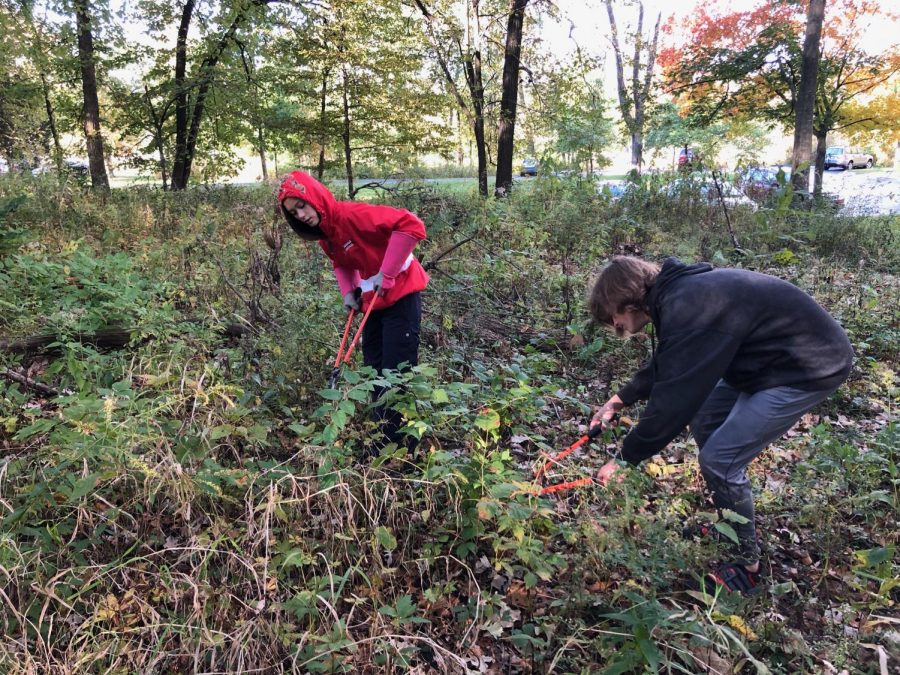 This year has been the most successful year to date, with more than 300 students signed up instead of the 200 to 250 that usually volunteer, according to Sara Pendergrass, special education teacher as well as co-sponsor of Red Devil Service club (Lisa Sopiarz is the other co-sponsor) and creator of the event. Most students signed up through a club, however, there were a few individual sign-ups.
"The goal of the event is to get as many Hinsdale Central students volunteering in the community at the same time as possible," Pendergrass said.
There was a wide variety of locations that students could volunteer at. Students worked at assisted living facilities, kids organizations, libraries, forest preserves, and parks. The types of jobs varied based on location.
"At the forest preserves and parks they are doing fall cleanups and seed restoration, at group homes they are doing holiday crafts and decorating for the holiday, card games and painting nails," Pendergrass said. "At other locations did cleanup, and others helped out the elderly."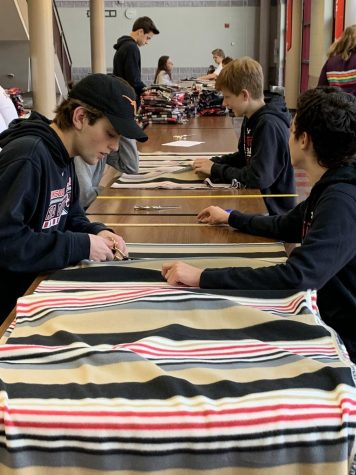 Camryn Saltzman, junior, volunteered at Feed My Starving Children for Red Devil Service Club.
"I have volunteered here before, and I really like it," Saltzman said. "It seems like an easy way to help someone far away."
Sophomore Tessa Howe also volunteered at Feed My Starving Children. She participated through Student Council.
"It was really cool to see what a difference we were able to make in kids' lives around the world just by taking two hours out of our day," Howe said. "It was a great experience and I love how every club in the school was involved."
Three years ago, Pendergrass, her co-sponsor at the time, Dana McPherrin, and Sally Philip, activities director, formulated the idea for the event. Pendergrass said she emulated a big service event that has been done at other high schools.
Red Devil Service Club meets every Friday at 7:30 a.m. They will have their next club volunteer event at Feed My Starving Children in Aurora on Nov. 14.
Leave a Comment
About the Contributor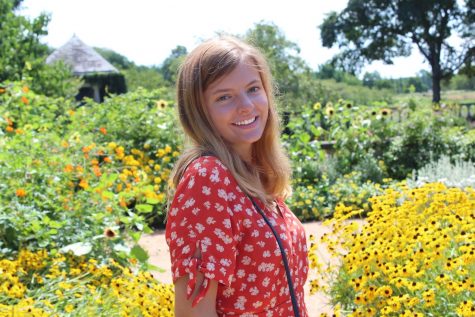 Sophie Burns, Editor-In-Chief




Sophie, a senior, is a second year member of the Devil's Advocate team. At Central, she is a mentor for Business Professionals of America,...