District board moves to alter science sequencing
On Oct. 23, the District 86 board made the decision to change the sequencing of science classes, as well as remove general level classes. A 13-person committee consisting of science teachers researched different sequencing and affirmed a sequence with a Physics class first to be the most viable for the district.
The general science trajectory of a current Central student is Biology freshman year, Chemistry sophomore year, and Physics junior year. Senior year is the most flexible, however, students have a flexible curriculum every year. Some students will opt to skip Biology and go straight to Chemistry, while others take Earth Science followed by Biology.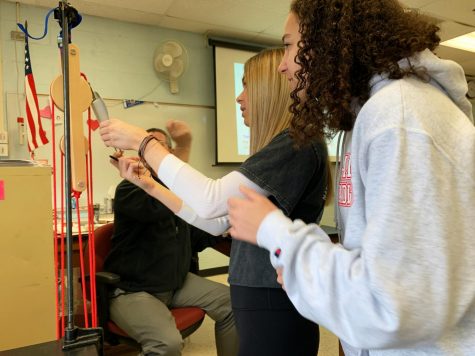 In two years, flexibility in science courses will become limited. All freshmen will take Physics in the Universe, followed by Chemistry of Earth's Systems, and finally Biology of the Living Earth. They may then choose an Advanced Placement (AP) level science course for senior year.
Physics and Chemistry will offer honors classes, however, Biology Honors will be eliminated and honors level students will take AP Biology. The Traditional and Themed classes present in Chemistry and Physics will be replaced by the new regular level classes. Earth science topics will be integrated into Physics, Chemistry, and Biology, as the solely Earth Science classes will be fully eliminated.
The physics course will be altered to be made suitable for freshmen.
"Will [the freshmen] have all of the backgrounds that our current juniors have as a freshman, no," said Mrs. Julie May, science department chair. "Some of those things will need to be incorporated into the course: graphing, experimental design, and other things important for science students to know."
This change was made in order to align Central and South's curriculum. Concerns have been voiced regarding the sharp disparity between course rigor within the two schools, and an effort to align them has been made. Changes such as replacing Central's AP United States History textbook to that of South's is one of the changes recently made.
"A part of the strategic plan for the district is to align the curriculum between both of the schools," May said. "Since Hinsdale Central and Hinsdale South had very different science programming, we had to come through and decide what would be the appropriate science programming for the district."
Both students and parents have argued that a physics-first sequence is not suitable for freshmen.
"I personally think that this is not a good switch," said Abby Chute, junior. "My brother went to Nazareth [Academy] and he started off taking physics, that's how they sequence it there, and he legitimately failed the class. Freshmen are just not equipped with the math skills that are needed for taking an actual in-depth physics class."
Chute was one of the many students who took science out of the recommended order, opting to take Earth Science Honors her sophomore year and Chemistry Honors her junior year.
"The great thing about Central is that you get to customize your science experience," Chute said. "You get to choose classes that fit your interests and needs, and that opportunity will no longer be available."
Junior Elizabeth Farah, AP Physics student, echoed Chute's sentiment.
"Making freshmen, who for the most part have not taken Algebra 2 or Chemistry, take Physics will take out the interesting combination of math and science we use in Physics 1," Farah said. "Some aspects of physics will have to be taken out to accommodate lower math classes."
As general-level (G-level) science classes will be removed, students in those classes will move up to the regular level.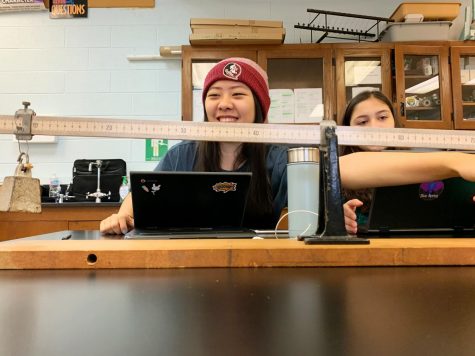 "We need to meet our students where they are at, and then challenge them," said Principal William Walsh. "What I don't want to do is track students. If I'm in a G-level class, I should do everything I can to enable myself to move to a next level class."
Some parents have expressed concern and cited that students in G-level classes will not receive the help they need.
Principal Walsh said the goal is to challenge students, and those with learning disabilities will still have resources available to them. Educational service classes will still be available to students with learning disabilities. According to Walsh, the fact that there are no G-level classes in other departments at Central makes integrating those students into regular science classes logical.
Next year, the number of freshmen enrolled in biology will be limited. Two years from now, in the 2021-2022 school year, all freshmen will be required to follow the new sequencing. In addition to the sequencing, an anatomy and physiology class present in South will be introduced at Central.
Leave a Comment
About the Writer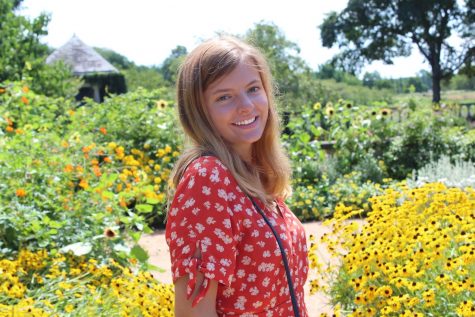 Sophie Burns, Editor-In-Chief




Sophie, a senior, is a second year member of the Devil's Advocate team. At Central, she is a mentor for Business Professionals of America,...