Students shine in "Peter & The Starcatcher"
From Thursday, Nov. 14 to Saturday, Nov. 16, at 5:00 p.m. on Thursday and Friday and at 7 p.m. on Saturday, the Hinsdale Central Drama Club performed "Peter & The Starcatcher" for their annual fall play in the school auditorium. Students rehearsed for seven weeks under the direction of Mrs. Susie Jaffe, director and English teacher. Tickets were $10 but free for students with an activity pass.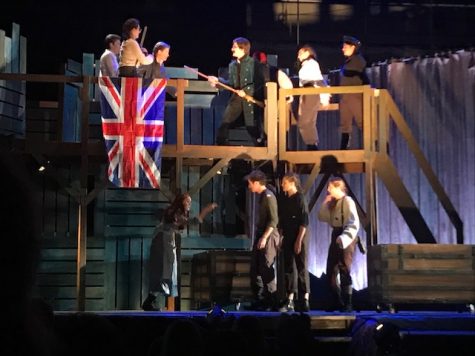 "Peter & The Starcatcher" is the origin story of the characters from "Peter Pan". It follows an unnamed orphan (eventually named Peter) who escapes his orphanage and onto a ship where he meets a slew of interesting characters. They all work together to keep a magical chest away from an evil group of pirates.
"This show has been on my directorial bucket list," Jaffe said. "I chose this play because I wanted to direct a show that would challenge and excite me."
The set was designed by technical director, Charlie Cooper, alongside his crew of 20 students, taking two weeks to build. Students were also in charge of microphones, sound effects, designing and operating lights, prop placement, calling cues, and managing backstage.
"The show went amazing," said Emma Gordon, senior who played Molly Aster. "This is a really difficult show and I felt that we produced it at a caliber well above a high school show. This was definitely one of the most impressive shows I have ever been a part of at Central."
The actors all did a fantastic job, and the sets looked professionally assembled, making the audience feel like they were on the ship with the characters. The show was brought to life by musical accompaniment from seniors Victor Buccelatto (pianist), Mitchell Lee (percussionist), and Lorenzo Jennings (percussionist).
"The main message we all took away from this show was that no matter where life takes you, you'll always have a home to fly back to," said Tess Klygis, senior who played Prentiss. "This is my last play at Central so it has been extremely emotional as us seniors start to say our goodbyes and grow up."
Upcoming student performances include A Night of One Acts in the winter and Seussical the Musical in the spring.
Leave a Comment
About the Contributor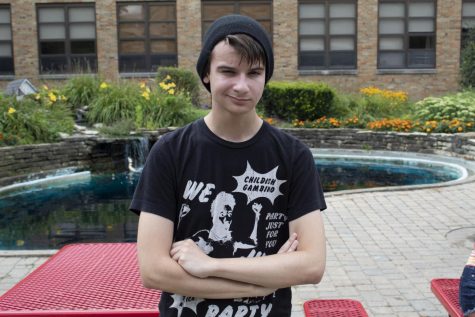 Jack Ging, Writer
Jack Ging is a senior who really enjoys writing and music. He has written hundreds of music reviews and has a YouTube channel with video essays about various...