Peer Leadership Spikeball Tournament serves up a win
On Sunday, Dec. 8, Peer Leadership club hosted its annual Spikeball Tournament from 12 p.m. to 2 p.m. in the main gym to raise funds and awareness for the club.
All students were invited to participate in the tournament, regardless of affiliation with the club. Admission was $5, and all proceeds went to the People's Resource Center.
Participants in the tournament could enter as individuals or in groups. The atmosphere was fun yet competitive, with several teams vying for victory. The winning team, juniors Moosa Ahmed and Luke Berg, won a gift card to a restaurant of their choice.
"With this event we try to create a fun environment where peer leaders, freshmen, and anyone else who is interested can come together and just have a good time playing Spikeball," said Hannah Ahdab, senior president.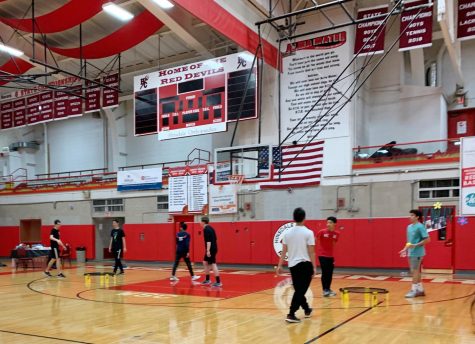 This is the second Spikeball tournament that Peer Leadership has hosted. In previous years, it was a volleyball tournament but was switched to Spikeball to attract more participants. The switch has proved to be successful, with increased participation as compared to when it was a volleyball tournament.
Spikeball, officially called roundnet, is a sport that consists of individuals or teams throwing a rubber ball at a circular net on the floor. After the ball is thrown, it bounces back up, and the players must keep the ball in the air by continuing to bounce the ball on the net. If the ball touches the ground, then the point is over.
The Spikeball Tournament is not the only fun event offered by Peer Leadership. Chocolate sales, meeting with freshmen during gym classes, and the annual retreat at Katherine Legge Memorial Park are other club functions that help build camaraderie between the Peer Leaders and the underclassmen they sponsor.
"These are amazing opportunities for underclassmen to be paired with an upperclassman and have someone they can go to if they have questions," said Mrs. Lisa Korbitz, math teacher and sponsor. "It's cool to see them make a connection and to know that we're all in this together."
Peer Leadership is a popular club at school to help freshmen adjust to high school and to make the jump from middle school to high school more manageable. Peer Leaders, who are sophomores, juniors, and seniors, are assigned a group of freshmen to complete various bonding activities to facilitate their transition into high school.
"The goal is that by the end of first semester, freshmen will feel comfortable and safe at Central, and be able to help out other kids in the future," said Emily Ascher, junior member.
Many Peer Leaders attribute the difficulties they faced in transitioning into high school as the reason for why they joined Peer Leadership.
"I joined because as a freshman, I was super overwhelmed by everything about high school," Ascher said. "I wanted to be able to help kids adjust in a way that my peer leaders helped me as a freshman."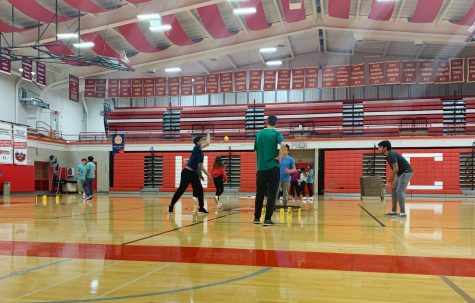 Open dialogue, honesty, and guidance are encouraged between the Peer Leaders and the freshmen they sponsor. Peer Leaders are selected based on the leadership qualities they exemplify and their empathy and understanding of moving into high school.
"I really wanted to be a guide for freshmen in any way I could because I know how hard it can be to get acclimated," Ahdab said.
Looking ahead, Peer Leadership is selling candy bars before winter break, and are selecting Peer Leaders after break.
If you have any questions or want to get involved in Peer Leadership, you can contact Ms. Laura Milas at [email protected] or Ms. Melissa Jensen at [email protected].
Leave a Comment
About the Contributors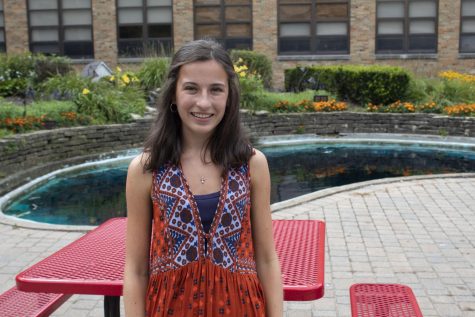 Olivia Ostrowski, Editor-In-Chief
Olivia, a senior, is excited to be apart of the Devils' Advocate team. She loves playing tennis and lacrosse, and competes in these sports at Central....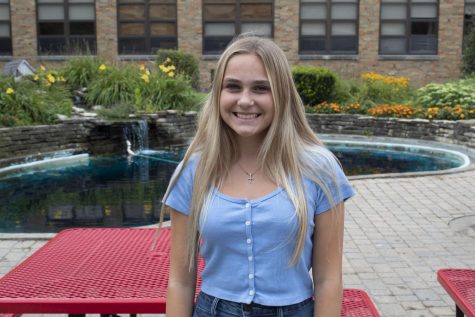 Anna Pellegrino, Writer
Anna Pellegrino is a junior writer who enjoys dancing and going out with her friends. When she's not at Mock Trial practice, you can catch her singing...