Forest fires ignite climate change discussion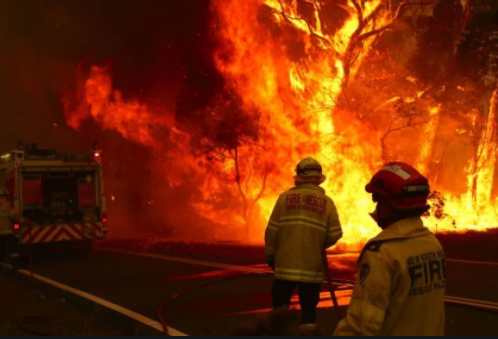 Following the start of fire season in late July of 2019, forest fires have been consuming the landscape of Australia.
While all six states of Australia have reported fires, most of the damage done has occurred along the Western coast, especially highly concentrated in New South Wales. Bushland, forests, national parks, and the outskirts of towns and cities have been hit by the fires, resulting in a haze that covers the Australian sky.
The fires have laid waste to more than 3,000 homes and have killed 28 people. More than 17.9 acres of land have been destroyed in the span of only six months. Millions of wildlife may have been killed, including one-third of New South Wales's koalas.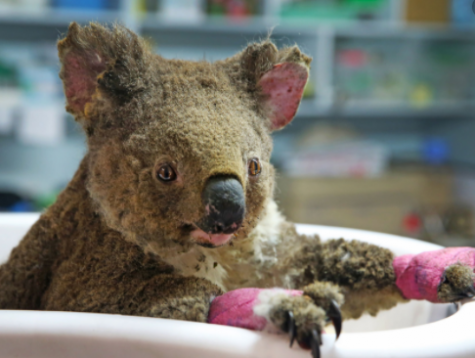 Although Australia always has a dry season, marked by a decline in rainfall, this past season has been especially arid, with a long drought plaguing the continent. Dry lightning, produced during a thunderstorm where precipitation evaporates, is another culprit, striking bushland and mixing with strong winds, thus precipitating the quick spread of flames throughout Australia.
Australia isn't the only location seriously affected by the fire season. The Amazon Rainforest in South America experienced a devastating dry season from July to October of 2019, and wildfires destroyed 200,000 acres of land across Southern California.
To add fuel to the fire, Australian officials announced that arson was also a factor in igniting the fires, both intentional and unintentional. The New South Wales Police Force has charged 24 people with intentionally creating fires, and has stepped up its enforcement of fire safety laws. Smoldering cigarettes, campfires, and firecrackers are often ways people unintentionally kindle fires.
Many scientists and environmentalists also point to climate change as a prime suspect for the wildfires, emphasizing that a rapid rise in global temperatures is responsible for weather extremities that made the wildfires possible.
"The heat, extent, and severity is insane," said Mr. Alan McCloud, Earth Science teacher. "These are signs of extreme weather events we can expect with climate change."
Australian Prime Minister Scott Morrison's government promised to limit how much carbon Australia releases into the atmosphere but has been criticized by political foes, environmentalists, and students worldwide for playing down the role of climate change in sparking the fires.
"It's hard to deny climate change when so many animals are being killed and the destruction is so devastating," said Delaney Merringa, sophomore.
Morrison has most notably been attacked by former Prime Minister Malcolm Turnbull. Turnbull has attacked Morrison for "downplaying" the crisis and for circumventing his duties while he vacationed in Hawaii while the fires raged.
"Rather than doing what a leader should do and preparing people for that, he downplayed it, and at times discounted the influence of climate change," Turnbull said.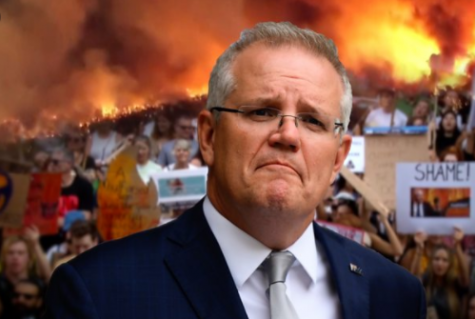 The federal and state governments have also deployed military aid and firefighters to combat the fires and help rescue humans, animals, plants, and buildings. Billions of dollars have been contributed by the government to fund the rebuilding process.
The National Interagency Fire Center (NIFC) has sent over 100 US firefighters to battle the infernos. Three of these Americans have died fighting the flames.
Heartbreaking images and videos of wildlife destroyed homes, and scorched forests have flooded the news, prompting international uproar. But, many have also gotten involved, donating to various humanitarian and governmental groups to provide relief and fund rescue missions to save some of the wildlife.
"There are many economic repercussions, as well as many consequences for ecosystems resulting from the destruction of natural resources and habitats," McCloud said.
Central students have gotten involved, voicing both sadness and outrage at the wildfires and the effects they have had on the environment.
"The fires are hurting the environment, and it's a sign of climate change," Merringa said. "I fear for the extinction of plant and animal species."
Some students have spread awareness of climate change and the impact students can have on reducing its effects on the environment.
"Students can help combat climate change by using reusable bottles, carpooling, shopping locally rather than online, using bamboo toothbrushes, recycling, and reducing the number of animal products they use," said Gianna Dugan, junior member of Ecology Club.
If you wish to get involved, you can reach out to the Victorian government, the Australian Red Cross, the Foundation for Rural and Regional Renewal, GIVIT, the Australia Zoo Wildlife Hospital, among many others.
Leave a Comment
About the Contributor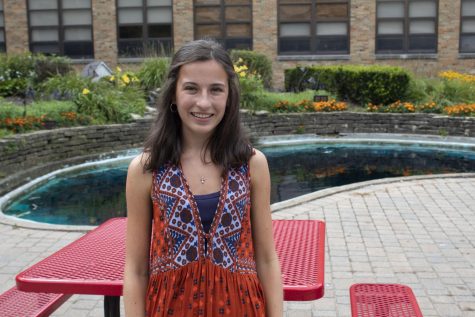 Olivia Ostrowski, Editor-In-Chief
Olivia, a senior, is excited to be apart of the Devils' Advocate team. She loves playing tennis and lacrosse, and competes in these sports at Central....