Central crowns Mr. Hinsdale
On Thursday, Jan. 23, Central crowned this year's Mr. Hinsdale: senior Scott Pitts. The rest of the contestants included seniors Stuart Leigh and Brennan Walsh, juniors Hari Rao and Jimmy Draddy, along with sophomore Emmett Kelly and freshman Ani Girish.
The contestants competed in a variety of talent competitions to benefit The People's Resource Center. They were judged by the former 2018 Mr. Hinsdale Patrick Hsiao, senior, security officer Mr. Mike Coughlin, special education teacher Ms. Sasha Boheme, and history teacher Mr. Frank Battaglia.
The event was hosted by juniors Gianna Dugan and Cayden Torsberg, who introduced the program and each act, usually accompanied by humorous commentary or anecdote.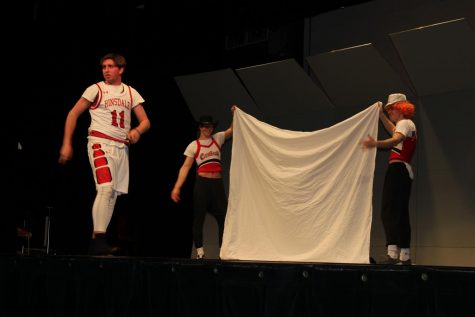 The contestants were escorted on stage, dressed as their favorite television or movie characters such as Napoleon Dynamite and "The Office" character Michael Scott, where they performed the group opening dance. This was followed by competitions in lip-syncing, spirit, talent, formal wear, dancing with moms, and finally, the crowning.
"My favorite part of the performance is the talent portion because the guys can do the most random things," Dugan said. "It's so fun to watch."
The contestants produced a variety of skits for each portion of the competition. Girish lip-synced to "Indian Panini" by Lil Nas X, and Leigh showed his spirit through a skit about his golf career. Draddy recruited juniors Bridget O'Kane and Caroline Malloy to Irish dance with him in his talent portion, while Rao opted to play the piano blindfolded. Some boys showed videos for a portion of the show, which included winner Pitts who made a TikTok themed video.
Student Council (StuCo) selected a wide pool of competitors. StuCo then conducted interviews with the prospective candidates and chose who would become a participant.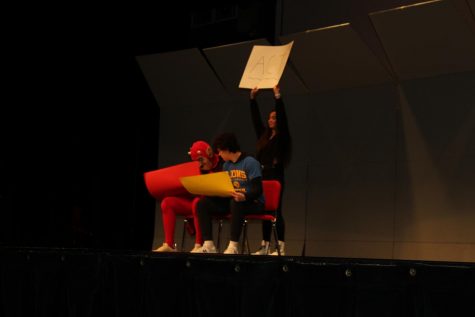 "It was fun seeing everyone who got nominated and then watching the numbers wind down," Kelley said.
Months of planning went into the event, with the hosts creating a script and the competitors practicing their acts.
"We had to run before-school rehearsals for the boys, write the script, and make sure everything was perfect for the show to run smoothly," Dugan said. "The guys spent a ton of time practicing and creating their acts."
According to participants, the amount of work required wasn't a deterrent.
"I decided to join Mr. Hinsdale because it seemed like a fun time and I knew some other kids doing it," Pitts said.
Pitts said that he was elated by his win.
"I feel grateful," Pitts said. "I want to thank everyone who was part of my skits. I want to thank the rest of the boys but most of all I want to thank my mom, Julie Pitts. She is the G.O.A.T [Greatest of All Time]."
The next Mr. Hinsdale Pageant will return in early 2021.
Leave a Comment
About the Contributor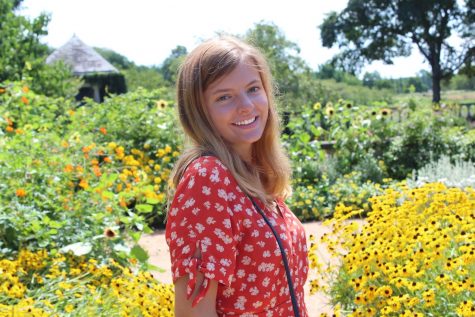 Sophie Burns, Editor-In-Chief




Sophie, a senior, is a second year member of the Devil's Advocate team. At Central, she is a mentor for Business Professionals of America,...