Kobe leaves legacy and family behind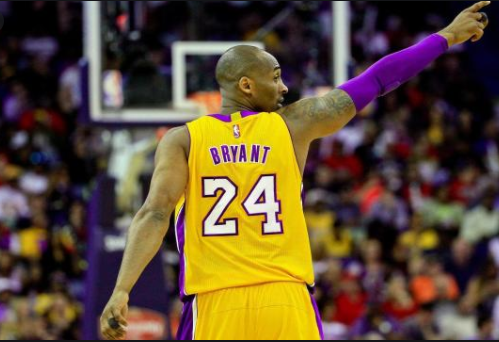 On Sunday, Jan. 26, former Los Angeles Lakers player Kobe Bryant died in a helicopter crash in Calabasas, California.
Bryant was traveling to coach his daughter's basketball game at the Mamba Sports Academy via a private helicopter, along with eight other passengers, including his 13-year-old daughter, Gianna.
The passengers included members of Gianna's basketball team, their parents, and the team's assistant coach. The group was commuting with other basketball families to avoid heavy L.A. traffic. On the day of the crash, heavy fog blanketed the city, and the Los Angeles Police Department Air Support Division grounded all helicopters—except Bryant's.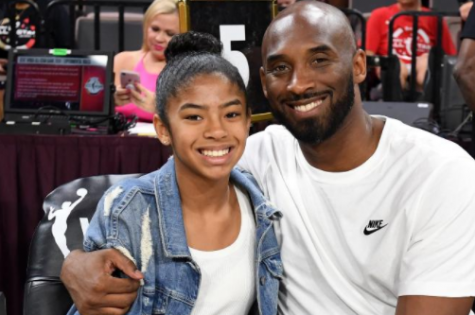 The exact nature and cause of the crash are still under ongoing investigation, leaving many family members and fans with unanswered questions as to whether the incident could have been avoided.
Bryant won the National Basketball Association All-Star Game four times, the Best NBA Player ESPY Award twice, the ESPY Icon Award, among several other notable awards.
Social media sources erupted after news of his death reached the public. Celebrities took to Twitter to voice their grief, such as Barack Obama, Bill Russell, Scottie Pippen, Michael Jordan, Mark Cuban, and many others.
"I was very shocked and distraught when Kobe died," said Paige McMahon, senior. "I feel like every basketball fan, even if they aren't a Lakers fan, has an underlying respect for Kobe and everything he did."
The crash came as a shock, as Bryant was only 41 years old and retired in 2016. He remained in the public eye, producing and writing short films and series, training athletes, coaching youth basketball, and working on humanitarian causes.
One of these causes was the Kobe and Vanessa Bryant Family Foundation, which provides help, hope, and scholarships to underprivileged kids, as well as access to local sports programs to educate kids on how to be leaders.
Bryant was also an outspoken supporter and donor of the Women's National Basketball Association (WNBA), After-School All-Stars, the Make-a-Wish Foundation, Stand Up to Cancer, and the National Museum of African American History and Culture.
Bryant left behind his wife Vanessa, of 19 years, and his three children, who were between the ages of 17 years and seven months old.
"It's especially devastating because he was a dad, was so proud to be a dad, and always put that role first," said Ms. Allison Rogala, math teacher and sophomore girl's basketball coach.
Millions of Bryant's fans have shown support for Bryant and his family in the days following his death, creating memorials across the country. The most prominent memorial was at the Staples Center in downtown L.A., where Bryant played for the Lakers.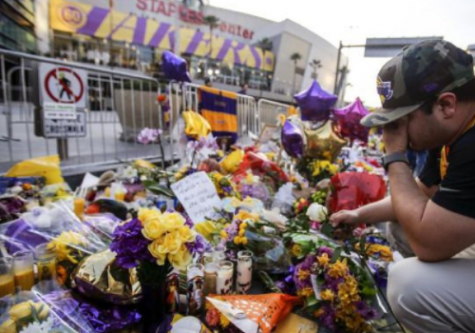 On Friday, Jan. 31, the Lakers played their first game since Bryant's death. The team canceled their scheduled games on the week following his death to allow the team to process the shock of his death.
Current Lakers player LeBron James described the game as a "celebration" of Bryant's life. As part of the memorial, Usher sang "Amazing Grace," Boyz II Men sang the national anthem, and James delivered a powerful speech to honor his friend.
"In the words of Kobe Bryant, 'Mamba out,'" James said. "But in the words of us: 'Not forgotten. Live on brother.'"
Central students appreciated the heartful commemoration of Bryant's life and the widespread support shown by fans.
"I think they did a great job honoring him at the Lakers memorial game," said junior girls basketball player Maria Rivera. "But I feel like the memorials at girls' basketball games were better because he did so much to further the game of girls' basketball."
While some people have changed their view of Bryant due to rape allegations from 2003, many have come to his defense, hailing him as a hero and a legend who had a significant impact on sports.
"The rape allegations shouldn't have any impact on his remembrance, as they happened 17 years ago and were allegations," McMahon said. "He died an extremely tragic death, and I think that out of respect for his wife and remaining daughters the allegations should not be a factor."
Bryant's fans highlight his charitable contributions, his outstanding basketball records, and his devotion to his family as symbols of a positive legacy.
"There are ultimately other things that should be remembered," Rogala said. "He was a huge proponent of the WNBA and worked on so many initiatives to make the NBA and the WNBA more equal."
If you wish to get involved or contribute to some of Bryant's charitable organizations, you can check out his foundation's website here.
Leave a Comment
About the Contributor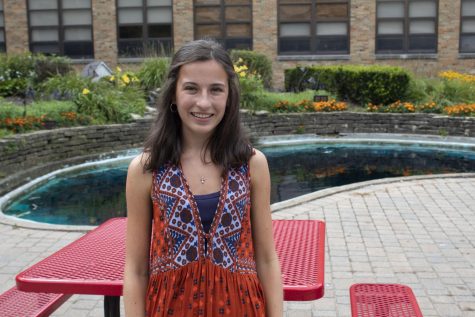 Olivia Ostrowski, Editor-In-Chief
Olivia, a senior, is excited to be apart of the Devils' Advocate team. She loves playing tennis and lacrosse, and competes in these sports at Central....