Car break-ins become frequent in Hinsdale
Hinsdale, Ill. and other Chicago suburbs have seen a recent uptick in car break-ins. Criminals have been streaming in towards these towns as they pose easy targets: residents often leave cars unlocked, occasionally with the key inside.
On Feb. 11, seven cars across town were burglarized between the hours of 3:00 and 4:30 a.m. At least five of them were reportedly unlocked. In most cases, nothing was stolen, but in one case the robbers took a laptop, books, and clothing, and in another $17 was reported missing. A day prior, another car was broken into on South Garfield Road, in which contents that were not reported as valuable were stolen.
On the same night, more cars were stolen, including a 2018 Jaguar F Pace on South Lincoln Street. It was taken from the garage, which was left open, with the key inside. The thief took about $150 to $200 in cash from the victim's wallet, before dumping the car in Harvey, Ill.
"This has been a problem since I was police chief," said Kevin Simpson, head of security at Central. "This was a problem that was consistent throughout the suburbs. There are criminals coming from the city because this [is] a target-rich environment as people continue to not secure valuables in their cars."
The break-ins and carjacking have escalated in recent weeks, as criminals have become more brazen, according to Simpson.
"It used to be the criminals just went through cars, then they started stealing the cars, now it's the carjacking, and now surveillance services like Ring show that these offenders are carrying weapons with them," Simpson said.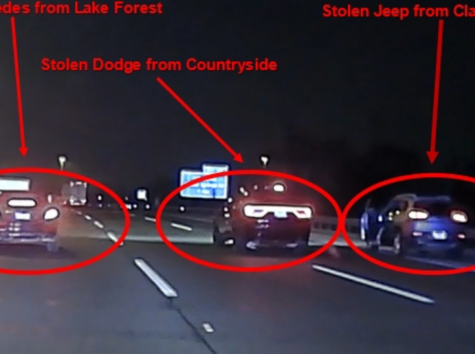 After the burglaries in Hinsdale on the early morning of Feb. 11, three stolen cars were spotted driving together on Ogden Avenue. The police pursued them down Highway 294 until speeds became unsafe, according to the release. One of the cars, a Jeep, was stolen from Clarendon Hills and was later recovered after one of the criminals leaped into another car during the pursuit. The other two vehicles, a Mercedes and a Dodge, were stolen from Lake Forest and Countryside, respectively.
Resource officer Dan Mazepa clarified that although Hinsdale has seen a rise in car break-ins, there have not been any carjackings. Carjackings are defined as the violent theft of a vehicle, and although there has been a spike in carjackings in other suburbs, none have been reported in Hinsdale.
The Hinsdale Police have urged residents to lock up their cars and avoid leaving the keys inside, but according to officers the warnings have fallen on deaf ears. Residents have continued to leave cars unlocked parked either outside or in an open garage, often containing valuables.
"The biggest thing is that these guys will go where there's a crime of opportunity. It's more about prevention than anything," Mazepa said. "Either lock it or lose it is the mentality of the Hinsdale Police."
Police chief Brian King has made multiple statements explaining the necessity of locking up cars, which have been posted to Facebook, Twitter and most recently been published in the Feb. 20 edition of The Hinsdalean newspaper.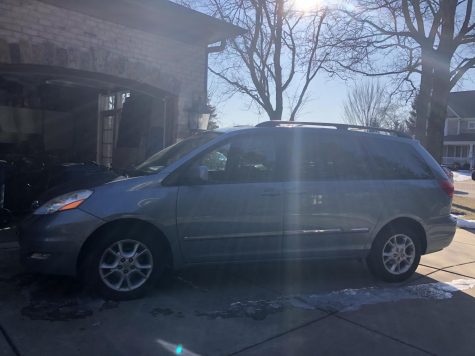 Even more concerning is the risk of a home invasion that can accompany a car robbery. Thieves will often enter the unlocked car to steal the garage opener so they can return later to rob the house. This occurred twice on the night of Jan. 2, and police say it is likely to happen again.
Central students are reportedly more concerned about the recent spike in crime than their parents.
"I patrol all the parking lots and they all lock their doors," said Mike Coughlin, security officer. "I have heard students talk about how they've heard about this stuff and they make sure they lock their doors and make sure their parents lock their doors as well."
The security officers contributed to this increased awareness of social media, as the students receive more information about the issues that have arisen recently.
Based on their recent behavior, Hinsdale residents do not seem keen on changing their behavior in the foreseeable future.
"People still think that Hinsdale is a small town, and a bubble where nothing is going to happen," Coughlin said. "They feel safe and don't lock their doors out of laziness or they just choose not to do it. It all comes down to laziness and a false sense of security."
Leave a Comment
About the Contributor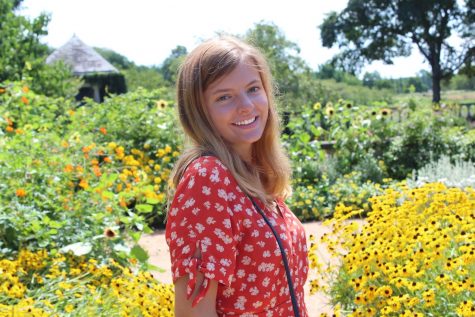 Sophie Burns, Editor-In-Chief




Sophie, a senior, is a second year member of the Devil's Advocate team. At Central, she is a mentor for Business Professionals of America,...