Seniors prepare for prom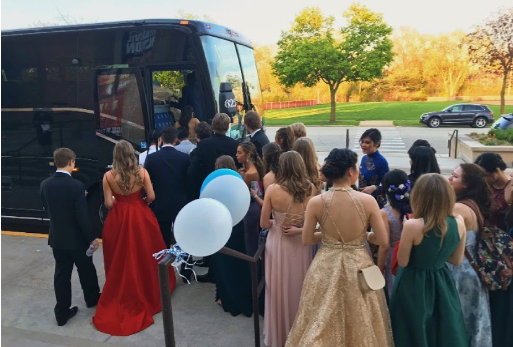 Prom is on almost every high schooler's calendar right as they enter high school.
The student council decided to make the theme for this year the Roaring 20s (The Great Gatsby) with the colors being black, gold and silver. Minor changes were made since last year's such as the menu, the photo booth, and the theme.
"This year, prom expenses were a little higher but in general, the format of prom is similar to previous years," said Lauren Hughes, senior student council president.
The student council put together many different fundraising opportunities throughout the school year to raise money for prom. Fundraisers included senior T.A.G. and senior bingo night.
Senior girls often start looking for prom dresses months in advance. Stores, like Windsor, Macy's, Nordstrom, and websites like Hebeos, Lulus, and Revolve, are very popular for dress shopping. Current dress styles this year are long, off the shoulder, strap-backed, and flared out dresses. The price range is usually from $100 to $500.
Senior Sarah Lian said she created a Facebook group to avoid girls comparing themselves to others who wore the same dress as them.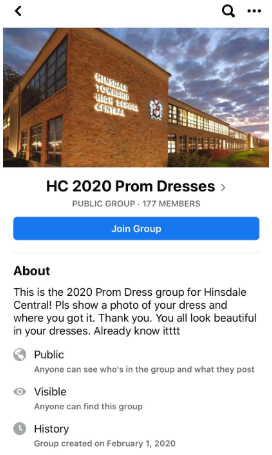 "A lot of people get really 'worked up' or 'embarrassed' when a girl has the same dress as her," Lian said. "To avoid it, last year they made a Facebook group so I wanted to do the same."
There are currently 177 senior girls on the Facebook group chat.
Prom is a marker of the beginning of the end of high school celebrations, thus only being for seniors. It's the last hoorah before leaving having spent the last four years together. Seniors are allowed to bring a date, who can be an underclassman or someone from another school.
The prom schedule starts with a red carpet in the main gym, then buses leave to the Navy Pier. At Navy Pier, students have dinner with groups of up to ten students per table. After dinner, there is dancing and a photo booth for pictures, and finally, the Ferris Wheel ride and back to the main gym.
"This year, all ticket sales will be done online," said Mrs. Kathrynne Saunders, English teacher, and prom sponsor. "Seniors will receive an email in the next week or two with all the instructions for purchasing a ticket and filling out permission forms."
Prom will be on Saturday, May 5, starting at 5:30 p.m. in the main gym.
Leave a Comment