$2 trillion relief and stimulus package approved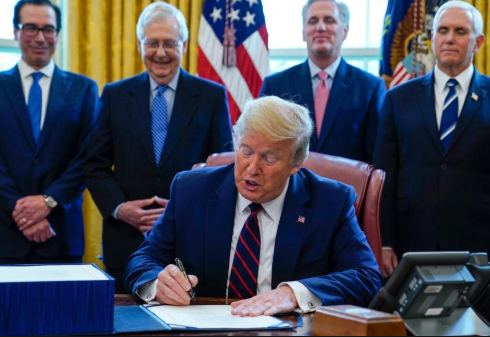 On Friday, March 27, President Donald Trump signed a historic $2 trillion stimulus package, making it the largest in American history.
The package consists of loans to struggling industries, relief payments for hospitals, and checks mailed out to millions of Americans.
I just signed the CARES Act, the single biggest economic relief package in American History – twice as large as any relief bill ever enacted. At $2.2 Trillion Dollars, this bill will deliver urgently-needed relief for our nation's families, workers, and businesses. #CARESAct🇺🇸 https://t.co/0WnTNFZPZD

— Donald J. Trump (@realDonaldTrump) March 27, 2020
The Senate drafted the bill earlier in the week following several days of contentious negotiations. While there were a few disagreements that largely centered around unemployment insurance and oversight of the distribution of aid to companies, the Senate approved the bill unanimously.
After the bill passed the Senate on Wednesday, March 25, it moved onto the House of Representatives where it was hoped to be passed as quickly as possible. Originally, there were plans for a voice vote, in which congressmen would not be required to be present in Washington D.C. However, this plan was thwarted by Republican Representative Thomas Massie of Kentucky, who requested an in-person vote.
Ultimately, Massie's demand was shut down, but representatives were still required to return to D.C. to establish the quorum and deny his attempt. His behavior drew criticism from both parties and President Trump himself.
Looks like a third rate Grandstander named @RepThomasMassie, a Congressman from, unfortunately, a truly GREAT State, Kentucky, wants to vote against the new Save Our Workers Bill in Congress. He just wants the publicity. He can't stop it, only delay, which is both dangerous……

— Donald J. Trump (@realDonaldTrump) March 27, 2020
A centerpiece of the package is the checks that will be doled out to Americans based on income.
Individuals who earn $75,000 or less in adjusted gross income will receive checks of $1,200 and married couples with no children earning up to $150,000 will collect $2,400. An additional $500 for each child under age 16 will also be sent.
The payment decreases as income increases, with individuals earning over $99,000 and couples with no children making over $198,000 receiving nothing at all.
Americans will not have to apply to receive a payment, anyone who qualifies based on their 2019 tax returns will receive a check-in upcoming weeks. If no 2019 returns have been filed, 2018 returns will be used.
"From my perspective, the checks are going to offset the immediate problem of food and general living payments," said Liam Carden, sophomore. "The more important question is what should be the cutoff for government stimulus when it comes to raw checks, and that really can't be answered by any of us because we aren't professionals like those in our government."
Payments of $100 billion will also be distributed to hospitals that are facing a grave shortage of beds, ventilators, personal protective equipment, and other resources to combat COVID-19.
In an attempt to provide relief to businesses that are struggling from lockdowns, $350 billion will be offered to small businesses and $500 billion will be given to larger corporations.
For airlines, $58 billion was set aside, and the remaining $425 billion will be used in loans for other big businesses.
The White House is dispatching staff to the Small Business Administration (SBA) in order to manage the influx of loan requests that have appeared in the past few weeks. The stimulus package aims to help keep small businesses afloat while they are forced to shut down for weeks due to the pandemic.
This stimulus package comes in response to more than three million Americans filing for unemployment in a single week. In the previous week, 282,000 Americans claimed joblessness, reflecting the impact of state and national lockdowns on nonessential businesses. Millions of part-time laborers were dismissed from their jobs following these closures, prompting lawmakers to create legislation that would provide them with short-term economic relief.
The package will expand unemployment benefits to those who are unemployed, partially unemployed, or cannot work due to the ongoing pandemic. Benefits will be expanded to mimic the average worker's paycheck, although the amount varies state by state.
Currently, the average worker makes $1,000 a week, and unemployment covers 40 to 45 percent of that. With the stimulus package, benefits will increase to cover a higher percentage of a weekly salary. The weekly payment is as high as $713 in New Jersey and as low as $275 in Alabama. The federal government is adding $600 a week to each unemployment check.
The bill also provides an extra 13 weeks of unemployment benefits. This coincides with the extension of social-distancing measures through the end of April.
The Trump administration anticipates that Americans will start to receive the first round of unemployment checks within three weeks, most by April 17, either through the mail, an electronic app, or by direct deposit to a bank checking account if that is what is on file from the previous tax filing.
This stimulus bill was only the first round of a series of economic relief packages to help jump-start the economy and provide assistance to those struggling from state and national lockdowns. Trump encouraged Congress to consider an infrastructure bill that would improve hospitals, online schooling, drinking fountains, among other public structures and resources.
"I think the plan will be decently effective in calming the issue," Carden said. "However, I don't think it is possible to completely solve it and act like nothing is happening. If we do that we will set ourselves up for failure later on."
Ideas for the new bill were embraced by Democratic Speaker of the House Nancy Pelosi, who noted that they would provide jobs for the unemployed. However, Senate Majority Leader Mitch McConnell showed signs of hesitance, and wanted to wait to see how things played out following the first stimulus package.
"Let's see how things are going and respond accordingly," McConnell said, in a New York Times article. "I'm not going to allow this to be an opportunity for the Democrats to achieve unrelated policy items that they would not otherwise be able to pass."
Leave a Comment
About the Contributors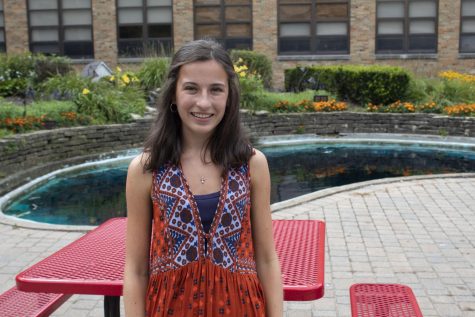 Olivia Ostrowski, Editor-In-Chief
Olivia, a senior, is excited to be apart of the Devils' Advocate team. She loves playing tennis and lacrosse, and competes in these sports at Central....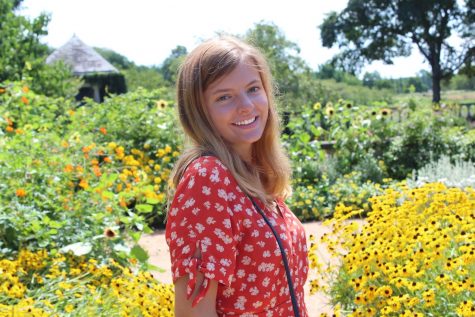 Sophie Burns, Editor-In-Chief




Sophie, a senior, is a second year member of the Devil's Advocate team. At Central, she is a mentor for Business Professionals of America,...