2020 presidential election continues despite pandemic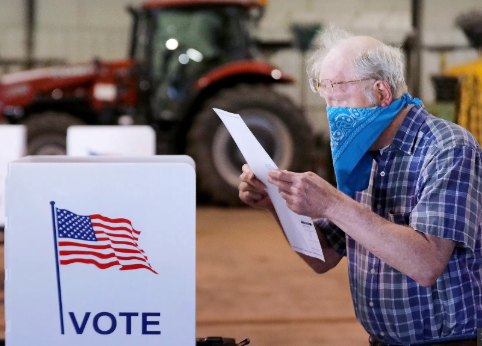 Americans are still slated to enter the polls on Nov. 3 to cast their ballots for the 2020 presidential election despite safety concerns over the coronavirus.
Doubts over the fate of the election began to surface as more stringent social distancing measures were instituted and in-person primary voting has been seen as potentially unsafe.
The novel coronavirus struck the U.S. just as the primary season began, which has interfered with the polling processes of several states. Alaska, Connecticut, Delaware, Georgia, Hawaii, Indiana, Kentucky, Louisiana, Maryland, New York, Ohio, Pennsylvania, Rhode Island, West Virginia, Wyoming, and Puerto Rico have all postponed their elections until further notice.
Wisconsin recently generated substantial heat and attention from its decision to hold a traditional, in-person election on Tuesday, April 7. Wisconsin Governor Tony Evers issued an executive order to forbid people from attending the polls and even threatened to call in the National Guard to enforce it, but it was ultimately overturned by the Wisconsin Supreme Court.
Polling locations were severely limited, forcing residents to stand in long queues with hundreds of other people. This close contact and disregard of social distancing guidelines alarmed many who now fear that Wisconsin could experience a rapid, deadly rise in COVID-19 cases.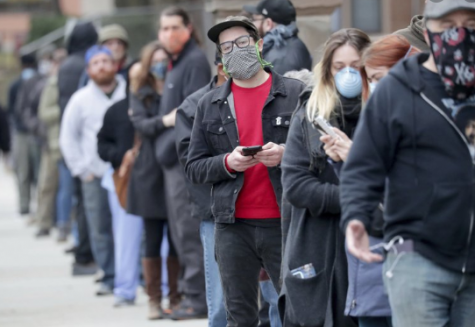 Mail-in voting has gained significant popularity and attention over the past weeks, with many Americans opting to vote remotely to prevent the risk of contracting COVID-19.
"I think it would be great if people did mail-in voting so that their voices will still be heard and they can be safe at the same time," said Lauren Witt, junior.
Members of Congress have been seeking to pass a bill that would permit Americans to participate in absentee voting for emergency situations such as the coronavirus pandemic. Speaker of the House Nancy Pelosi (D-Ca.) has been an outspoken proponent of mail-in voting and has been working in conjunction with the Senate to pass a bill.
However, President Donald Trump remains a staunch opponent of a bill to authorize absentee voting, describing it as a ploy by the Democrats to prevent Republicans from winning the White House.
Republicans should fight very hard when it comes to state wide mail-in voting. Democrats are clamoring for it. Tremendous potential for voter fraud, and for whatever reason, doesn't work out well for Republicans. @foxandfriends

— Donald J. Trump (@realDonaldTrump) April 8, 2020
"If you'd ever agree to it, you'd never have a Republican elected in this country again," Trump said.
Trump has urged Republicans to ensure the rejection of an absentee voting bill, despite his decision to vote by mail in the Florida elections in March.
The presidential election narrowed on Wednesday, April 8, after Senator Bernie Sanders announced his withdrawal from the race. Sanders attributed his decision to a lack of delegates and noted the implausibility of him winning the election. Sanders lagged behind former Vice President Joe Biden by about 300 delegates.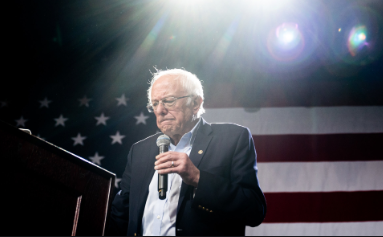 Sanders's decision to drop out of the race gave Biden a clear shot to the Democratic nomination and the election. Only Biden and Trump remain in the race.
With the coronavirus reaching an apex in the U.S., many Americans find it difficult to keep up with the election as they preoccupy themselves with trying to remain safe and healthy.
"I think that with everything going on in the world right now, an election may not be what many Americans are focused on," Witt said.
For more information and updates on the 2020 presidential election, check out this website.
Leave a Comment
About the Contributor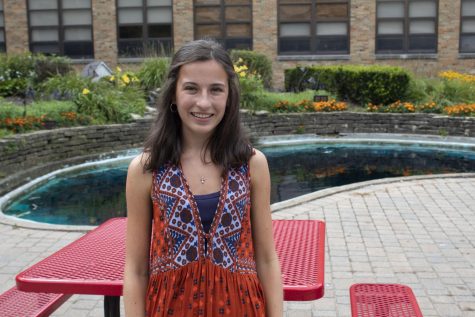 Olivia Ostrowski, Editor-In-Chief
Olivia, a senior, is excited to be apart of the Devils' Advocate team. She loves playing tennis and lacrosse, and competes in these sports at Central....