Governor Priztker announces shutdown of all schools for remainder of the year
On April 17, Illinois Governor J.B Pritzker announced all schools would be shut down for the remainder of the school year because of COVID-19 concerns.
He also extended the stay-at-home order for another month. The order will now be lifted on May 31, giving the virus enough time to decrease the spread.
According to Pritzker, the virus in Illinois isn't supposed to peak until mid-May and the safety of the public is what's most important.
"So it's been pushed out now, according to the models, to maybe mid-May, but at a lower level," said Pritzker in an interview with the Washington Post. 
For all schools, e-learning will continue for the rest of the school year. Central has canceled final exams; however there will be final summative assessments instead. The last day of school is May 19 for freshmen, sophomores, and juniors. 
Seniors' last day of school is May 11 in order to keep in tradition of seniors ending earlier than underclassmen. 
For all students, this is a devastating time especially for seniors who were looking forward to prom and graduation. As of right now, prom for Central is postponed to May 23. It is likely to get extended once again due to Pritzker's recent order.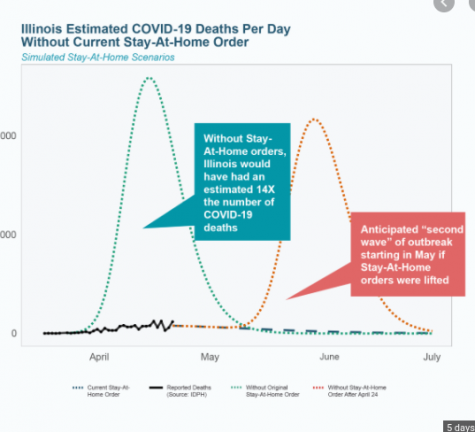 "Having online graduation and then an in-person celebration is the best option the school has followed through with. So while I'm sad the original days aren't happening I'm glad the school figured something out," said Ismail Husain, senior. 
After a poll done by the school, many seniors included the suggestion of hosting prom and graduation in July giving time for the virus to surpass and for it to be safe enough to have an in-person celebration. 
Central is also planning on having a virtual ceremony on May 22 so they can at least acknowledge all seniors on the day of the planned graduation with an in-person event in the summer. The virtual ceremony will consist of speeches and reading of seniors' names.
"At first I was disappointed my senior year came to a sudden end but I'm glad the school is making accommodations for all of the seniors," said Kiswa Malik, senior.
Schools do plan on reopening for the fall semester but that depends on the situation of the virus. Many colleges such as California State Fullerton have canceled their fall 2020 semester but others will make these decisions over summer.
Leave a Comment
About the Contributor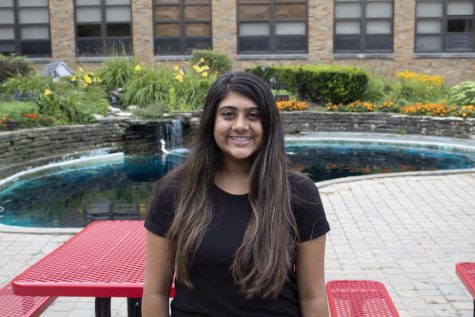 Zoya Anjarwala, Section Editor
Zoya Anjarwala is a friendly senior who is a section editor for Devils' Advocate. She is also a peer leader to her fellow freshmen. She loves to travel,...