Forest Fires Ravage the West Coast due to Climate Change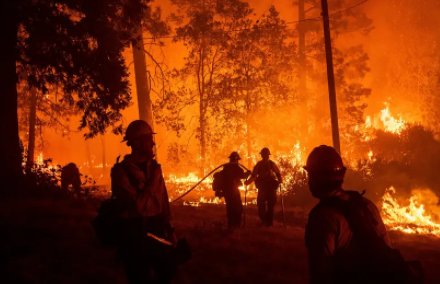 Forest fires have been spreading across the American West Coast due to a gender reveal party in California. The effects are devastating, and many people have been forced to evacuate their homes.
The fire, named "El Dorado," has burned more than 10,00 acres of land. It is unclear what device was used to ignite the fire; however, it was a "smoke-generating pyrotechnic device."
It is debatable as to how the fire began and spread but due to the dry moisture in the atmosphere it became difficult to contain and started to spread rapidly.
The fire continued to burn due to the dry and hot weather in California, making it difficult for firefighters to contain it.
The effects can be dangerous to health with worsening air quality from smoke clouds-. Around 64,000 people have been forced to evacuate with the heightened risk of COVID-19 from the poor air quality as well.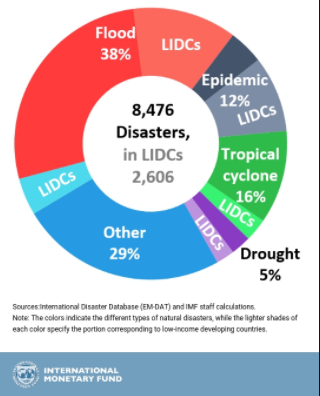 Due to the fire's ability to spread quickly, it made it harder to contain so the fire has spread to other states on the West Coast such as Oregon and Washington.
As the years have gone on, a new trend has formed between these fires and other natural disasters. They will only get worse due to the inevitable climate change crisis.
The increase in temperature in the oceans and the moisture in the atmosphere has caused a rise in natural disasters such as droughts, floods, hurricanes, and wildfires.
"We should be focusing on how to limit greenhouse gas emissions and create accountability globally," said Carolina Rico, senior.
There is only a limited amount of time before the effects become irreversible which is why taking action is necessary.
"What we need to do is reduce carbon emissions drastically within the next decade. This requires a large scale and systemic shift in our economies and a transition to 100% clean and renewable energy," said Mohammad Ahmadi, City Coordinator of Earth Uprising Chicago, Founder and President of Hinsdale Climate Coalition, and senior.
Educating the public is one of the better ways to raise awareness. Groups such as the Ecology Club and Hinsdale Climate Coalition have been working to create a better environment that will prolong or eliminate the lasting effects of climate change.
"Ecology Club is hosting 'challenges' for our members and the surrounding community to participate in such as recycling for a week. We want to encourage students to make environmentally safe decisions," said Alexandra Collins, Ecology Club president and junior.
To donate and preserve a safe environment, you can visit the Earth Island Institute for more information.
Leave a Comment
About the Contributor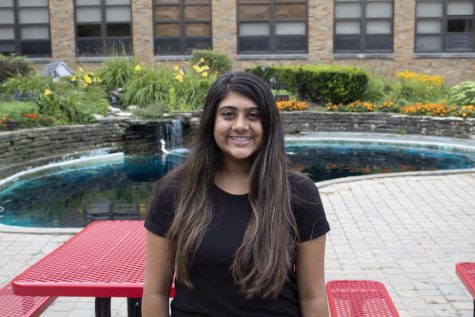 Zoya Anjarwala, Section Editor
Zoya Anjarwala is a friendly senior who is a section editor for Devils' Advocate. She is also a peer leader to her fellow freshmen. She loves to travel,...