What does a COVID-19 Halloween look like?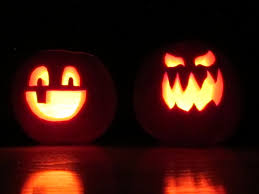 As Halloween is rapidly approaching, parents and children are beginning to think
about what it will look like, and how it would work in towns such as Clarendon Hills and
Hinsdale with the ongoing pandemic.
Halloween is a holiday that is known for a few major things, such as candy and
costumes, but with a virus currently ravaging the U.S., it complicates a few things.
Simple tasks of answering the door to hand out candy has turned into a possibly scary
situation based on who you are.
It is not uncommon to see teens, adults, and children, walking around with
friends without masks and a lack of social distancing. This is very worrying for people in
the community who do have pre-existing conditions and/or are older. Many families are
weighing the positives and negatives of participating at all in many festivities.
In asking various people about their plans, 66 percent
of the people interviewed said they or their family are buying less overall candy,
assuming less visitors.
Going to trick and treat may even put you at greater risk than just handing out
candy, as it is likely you will encounter people who just don't put on masks.
One way
families are looking to counteract both sides of this issue is by switching back to a
bucket outside the door with candy in it.
"My plans would
probably consist of door duty and maybe some trick-or-treating around my
neighborhood," said Luke Gooding, junior.
Other Halloween festivities that are uncertain include costume
parties. While pandemic fatigue has affected many, if people are choosing to attend a party, the same guidelines are being put forth. The CDC advises the importance of people wearing masks and socially distancing.
On Oct. 19, the Illinois governor,
JB Pritzker said the state is seeing rising cases
and people should avoid large gatherings inside. So whether it's a safer way to trick or treat or a costume party, the current situation calls for everyone to adhere to state safety measures.
Leave a Comment