Fulton Market launches igloo domes for outdoor dining
On Friday, Oct. 16, five restaurants in Chicago's West Loop Fulton Market launched igloo-like greenhouse structures to adjust and comply with the new COVID-19 indoor dining restrictions in Chicago.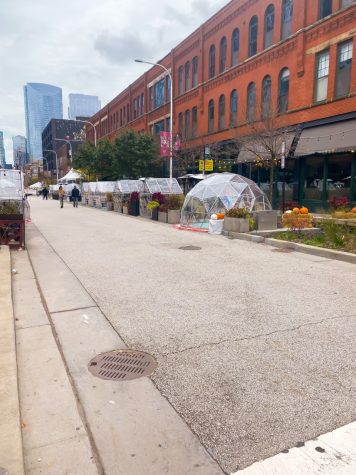 The project was created to promote outdoor dining despite the seasonal drop in temperatures.
Currently, Duck Duck Goat, Kuma's Corner, The Publican, Gus's Fried Chicken, and Beatrix are the West Loop restaurants sponsored by Anheuser Busch and Stella Artois for the Dining Together, Apart Initiative. The areas of Fulton Market between Green Street and Peoria Street were closed down for car transportation in order to expand outdoor dining for the restaurants.
There are two outdoor dining options: an igloo dome and a greenhouse pod. The igloo is a transparent structure wrapped in a plastic dome. The pod is a similar transparent structure, though resembles more of a geometrically shaped greenhouse home.
Inside the structures, there is a dining table with chairs and most restaurants offer a digital menu. No masks are required in the domes, but masks are mandatory when a waiter is present inside. Dogs are allowed inside the structures.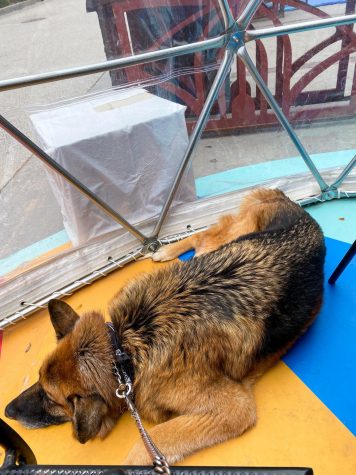 Neither of the structures are heated, but they are made with a polycarbonate to hold in heat. Both structures have accessible opening panels to ensure airflow within the indoor dining space but they are not ventilated.
Kuma's Corner recommends customers who will be dining in the outdoor pods to bring jackets and even blankets to keep warm on a cold day.
"When I had brunch inside the dome of Kuma's Corner, it was pretty cold outside but the dome was fairly warm," said Avalon Charlton-Perrin, former Central student.
According to the Chicago Tribune, the structures prevent the spread of COVID-19 to customers, but waiters who serve the pods will remain at risk.
"While (these structures) are probably great for people who already live together, it does pose a risk for restaurant workers," said Alvin Tran, assistant professor in the Department of Health Administration and Policy at the University of New Haven.
The Dining Together, Apart Initiative helps restaurants maintain a steady flow of customers while also promoting the safety of social distancing. Its unique designed structures offer customers a fun dining experience and photo-opt, providing new experiences despite the pandemic's negative impact on activities in the city.
The pod set-up in Fulton Market plans to run until Nov. 21 but may extend depending on its success and feedback. Each restaurant has different policies on reservations, some may cost an additional fee or a spending minimum may be mandatory.
To find out more about reservations, information can be found on the restaurant's individual websites, which are linked above.
Leave a Comment
About the Contributor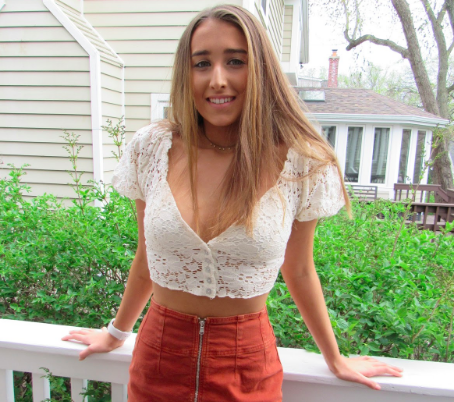 Faedra Charlton-Perrin, Writer
Faedra is a senior who enjoys exploring the world and going on adventures with her friends. She loves singing along to country music at bonfires and dressing...