Joe Biden is projected winner of the presidential election
On Tuesday, Nov. 3, U.S. citizens cast a mix of mail-in and in-person votes to select the next President and Vice President of the United States. 
Former Vice President Joe Biden is currently the projected winner of the presidency, with a 290-232 lead in electoral college votes and a majority of the popular vote.
Swing states including Michigan, Wisconsin, Arizona, and Pennsylvania voted for Biden. These states voted for President Donald Trump in 2016, giving him a Republican majority.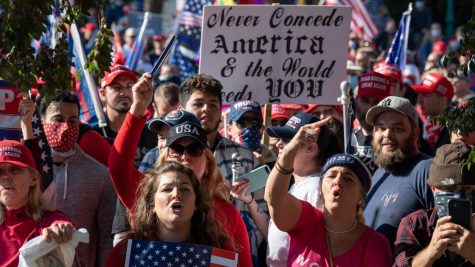 With this unforeseen switch, alongside President Trump's claims of voter fraud by the Democratic party on election day, there have been demands for a recount. 
President Trump is attempting to take legal action, hoping to take the election into the hands of the Supreme Court.
"I don't believe it will go to the Supreme Court as many of the court filings by the President are being dismissed because of lack of evidence," said Mr. Robert Russo, civics teacher. "I don't believe there was any election fraud…the Department of Justice has found no fraud."
As Russo said, all of the court filings so far initiated by Trump's legal team have been dismissed.
"If everything keeps going the way it is right now, this will definitely go to the Supreme Court, which is six-three conservative… so it would be in President Trump's favor. The Trump Administration and supporters won't let this fraud go," said Amanda Sygnator, junior.
On Saturday, Nov. 14, many Trump supporters gathered together in Washington, D.C. to show their support for President Trump, rallying against the election results.
"It doesn't matter at this point who wins, just that the American people are safe and that their rights aren't taken away," Sygnator said.
So far, even with the controversy, President-elect Joe Biden's inauguration is still planned for Wednesday, Jan. 20.
About the Contributor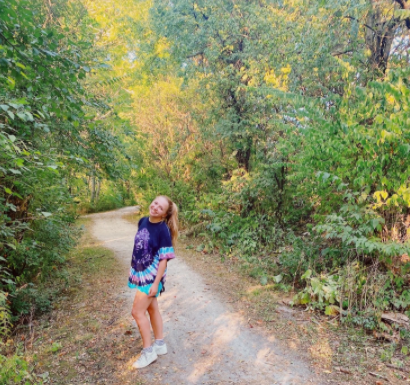 Kara Pearson, Writer
Kara Pearson is a junior who when not at school can be found with her friends, blasting music through the windows of her car. She really enjoys listening...