United States approves Pfizer vaccine for distribution
On Saturday, Dec. 12, the United States Food and Drug Administration (FDA) approved the emergency administration of the Pfizer and BioNTech COVID-19 vaccination to the United States public. The vaccines have been shipped out and arrived in various locations throughout the country on Monday, Dec. 14, just two days after approval.
The first round of vaccinations were administered Monday to healthcare workers and the elderly. Although, they still need to do their second round a few weeks later in order for the vaccination to reach 95% efficacy.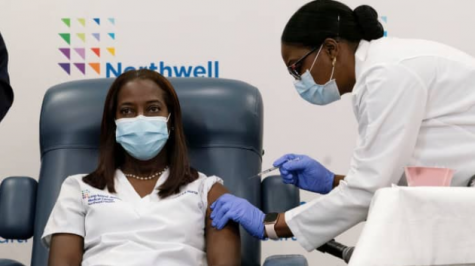 The White House staff was supposed to receive the vaccine, but President Trump has postponed the administration's reception until further notice.
"I'm really excited that the vaccines have finally been approved in the United States. I wasn't even sure if it would be because it seemed like everywhere else it was getting approved, except here," said Maddie Rosenblum, junior.
So far in the United States, there have not been any extreme side effects. However, after some British citizens experienced allergic reactions to the vaccine, it is advised that those with severe allergies should not take it.
"Any person with a history of anaphylaxis to a vaccine, medicine or food should not receive the Pfizer/BioNTech vaccine. A second dose should not be given to anyone who has experienced anaphylaxis following administration of the first dose of this vaccine," said Dr. June Raine, Chief Executive of the Medicines and Healthcare products Regulatory Agency (MHRA) in a press release.
On Wednesday, Dec. 2, Britain gave emergency authorization to allow administration of the Pfizer vaccine to the British public. Britain began administering the vaccine on Tuesday, Dec. 8.
Britain was the first country to approve of the administration of this vaccine, followed closely by Canada's approval on Wednesday, Dec. 9, then soon after, the United States.
It is still unknown when vaccines will be widely available to Central students and staff.
Leave a Comment
About the Contributor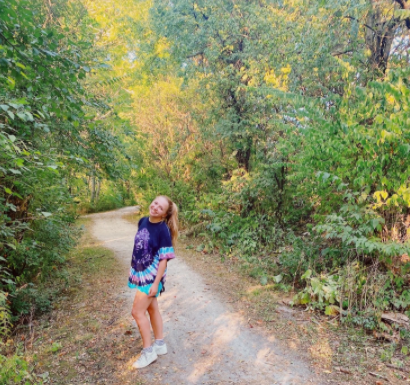 Kara Pearson, Editor-In-Chief
Kara Pearson, senior, is excited to be an Editor-In-Chief- this year. She enjoys listening to music, baking, and working out. At school, some of her favorite...