Jeffree Star rumors circulate as Kim Kardashian files for divorce from Kanye West
Towards the end of December 2020, rumors began circulating that Kim Kardashian was planning on filing for a divorce from her third husband, Kanye West. 
Kardashian and West met in the early 2000's and tied the knot in 2014. They also currently share four children between the ages of one and seven that they will continue to co-parent.
Insider information has revealed that the marriage has been in jeopardy for a while. Kardashian, however, stuck with West through 2020 in hopes of it improving.
West suffers from bipolar disorder, oftentimes aggressively ranting on Twitter, and even running in the 2020 presidential election as an independent. His many episodes and unpredictable behavior has made it difficult for Kardashian to persevere through the rough patches of their relationship. The couple even attended marital counseling for a while, but it was recently discovered that they gave up on that solution.
"They went into the latter part of 2020 with the very best of intentions and wanted to find a way to get along when they spent time together. But it reached the point where the bickering turned to nasty blowups and confrontations," said an anonymous inside source.
It was also important to Kardashian to preserve the relationship for the sake of their children. However, as the arguments intensified, the couple soon realized that the relationship would only expose their children to its flaws. Despite the six years of marriage, the drama had always been apparent in the relationship, but the couple had always pushed through it.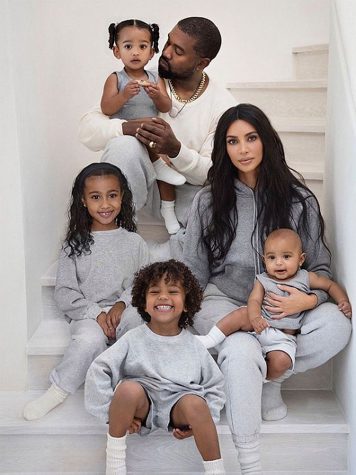 "I was somewhat surprised to hear that the divorce was becoming official," said Faaris Hanif, junior. "The entire Kardashian family have always had a reputation to move on quickly from relationships, but Kim and Kanye had always seemed to be the most stable of them all." 
The pair was rumored to have spent a lot of time apart during the early months of the pandemic. However, as the divorce is being carried out, West has supposedly relocated to his ranch in Wyoming. The move has sparked rumors of why the couple is really getting divorced.
An allegation was made by teenage TikToker, Ava Louise, who claimed that West had been having an affair with a well-known beauty mogul throughout his marriage with Kardashian. Many users quickly began speculating that this alleged beauty influencer was Jeffree Star, as he was also seen spending the New Year in Wyoming. The rumor spread quickly throughout social media, and the hashtag, "Jeffree and Kanye"' was even trending on Twitter. Social media users began avidly digging up past content from both Star and West that could be used as evidence for the affair.
"The affair is just something being fabricated by the media. I don't believe it because it seems to only be a rumor made up for the media's entertainment," said Holly Marcus, junior.
Shortly after the scandal, Star uploaded a YouTube video to address the entire situation, confirming that the rumors were in fact fabricated.
"You all have too much time on your hands," Star joked in his video. He didn't appear to be phased by the allegations, but was quick to shut them down. Ava Louise received a lot of backlash after her accusations were proven false. 
Although West and Kardashian are yet to comment on the drama, Kardashian's mom, Kris Jenner, expressed her frustration that Louise was lying about such a sensitive and personal topic. Jenner added that she would consider taking legal action against the TikToker if she continued to spread false information.
Leave a Comment
About the Contributor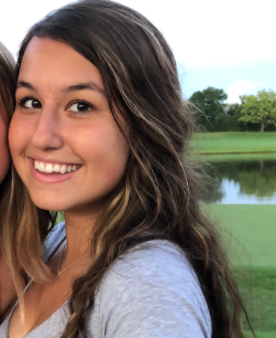 Taylor Fodor, Writer
Taylor Fodor, a senior at Hinsdale Central, is excited to be entering her second year on Devil's Advocate. She is a pommer at Central, and can be found...