The Weeknd performs at the annual Super Bowl Halftime Show
On Sunday, Feb. 7, three-time Grammy award winner The Weeknd performed during the halftime show at the Super Bowl. 
The whole performance was around 15 minutes long, with a team of dancers that came out in mummy-like face masks and red and black suits. The stadium was transformed into a carnival fun house with mazes and reflective mirrors. 
Personally, I enjoyed the show because I felt like the songs he chose told a story. I particularly liked the costumes, and it seems like a lot of thought was put into the entertaining aspect of it for the viewers. It seemed like there was a subliminal meaning behind the songs he chose which is why I thought it was appealing to the audience. 
The Weeknd played his hit songs such as "Blinding Lights," "The Hills," and "Starboy." All of these songs sparked lots of attention to viewers because they are the most popular. 
"I liked how there was no auto-tune during the whole performance, it was insanely talented," said Johnny Taylor, senior.
The Weeknd spent $7 million of his own money in order to bring the performance to life. 
"The significance of the entire head bandages is reflecting on the absurd culture of Hollywood celebrities and people manipulating themselves for superficial reasons to please and be validated," The Weeknd said. 
I listen to The Weeknd on a regular basis so I was very excited about the show and I was not disappointed. From the props to the story to the songs, everything was mesmerizing in my eyes. 
"Personally I thought the halftime show was really good because The Weeknd told his story with his performance and his singing was amazing," said Anya Shah, senior. 
If you'd like to watch The Superbowl XLV Halftime Show, visit Youtube.
Leave a Comment
About the Contributor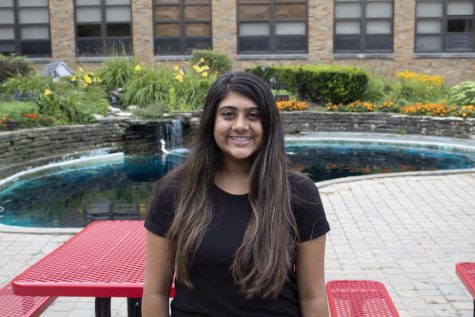 Zoya Anjarwala, Section Editor
Zoya Anjarwala is a friendly senior who is a section editor for Devils' Advocate. She is also a peer leader to her fellow freshmen. She loves to travel,...