Tier 2 arrives in DuPage County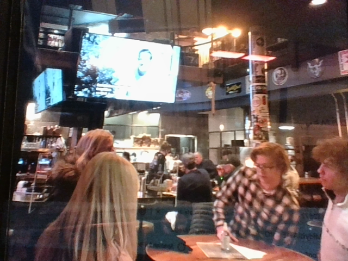 The times are looking up as Chicago's COVID-19 cases have taken a decline, with Tier two officially put in place Jan. 5. What does this mean for Chicago? Restaurants can have people once again, gyms have less tight restrictions, and no more waiting in line at a store in the freezing temperatures. It also allows the Hinsdale Central student body to be at 50 percent capacity.
"By Illinois moving into Tier 2 restrictions, it's allowing me and my family to do more things outside of the house. For example going out to eat, and going to the gym," said Max Lowe, freshman. "It also allows football and other sports to start up in the spring which I'm really excited for because it provides me and my teammates with a lot of opportunities to get to know one another better."
Other students expressed how they saw the lifted restrictions as a way to do more social outings.
"I just enjoy the freedom that comes with all the stores opening and I'm excited that our lives could be back to normal possibly in the next few months after the vaccine is given out," said Oliver Harris, freshman. "For school, I'd say that 50 percent is a big plus because we have been needing more social interaction at school that we haven't been able to have for a while as well as better help from the teachers in the classroom."
As Harris mentioned, the positive trend to lower COVID-19 cases and the availability of the vaccine has many students looking forward to an end of the pandemic. However, while the vaccine has been made available to senior citizens and essential workers, supply has been a concern. This has not hampered students' optimism.
"Going back into Tier 2 has been positive for me because it's making life a bit more normal than it was before," said Elizabeth Lahmann, freshman. "It's reminding me that the end of this pandemic is coming and that COVID-19 won't last forever. It's giving me hope."
Leave a Comment