Yale researchers talk to Data Science club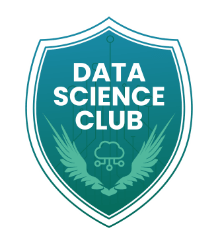 On Monday, Feb. 8, Yale researchers Dr. Rachel Baumsteiger and Dr. Jessica Hoffman spoke to the Data Science club about their research and experience in data analysis. They are part of Yale's Center for Emotional Intelligence, and have partnered with Central's Social Emotional Learning (SEL) team in the RULER program, as well as the school Climate Walkthrough survey.
Amy Dong, sophomore and president of the Data Science club, was able to utilize some strategies from the SEL team for the club's research. They were able to develop a mental health survey for students, with the hopes of assessing factors that may contribute to their mental health, alongside the SEL team and their data from past studies. They were able to analyze the data provided to them and then were connected to the team through the climate walkthrough survey and RULER project. Dong and the researchers scheduled a seminar to explain the research methods and analysis of data, specifically the Climate Walkthrough survey, which focuses on the school environment. 
Dong described the seminar as a way to "… give the data science members some exposure to how real world researchers interact with their data and work with their fields. Both researchers primarily work in developing student tools for administrators and secondary schools to use in order to gauge mental health in their facilities." 
"During the seminar they pretty much walked through some of their current research and things regarding the creation of the school walkthrough program which is basically the survey that connected us in the first place," Dong said. 
The doctors described their mission, including how they hoped the app would help their research and surveys further on.
"The aim of that tool was that so they could eventually create some sort of app so that administrators could access and evaluate the school climate and see how that reflects and how to improve," Dong said.
Dong also noted that the purpose of their survey was to gain a measure of the school climate that could immediately be used. 
"The fundamental motivation for their research was their drive to improve the climate of schools and improve learning for students. They believe that a school environment should allow for everyone to feel safe and happy, which is reflected in their survey. In the research they address test fatigue and voluntary response bias, as well, which will be beneficial to the club," said Isabella Xu, sophomore. "They shared their process of creating the survey and how this type of research would provide to students, educators, and schools." 
The app was designed to not only gather information about school climate, but also to be able to apply the data. The researchers wanted to help the class they studied, not just gather research for the purpose of analysis. They worked to refine their tool with students from different schools and different ages in order to make sure the survey would work and be beneficial to learning communities. 
"I initially heard about the event through the Data Science club, and I decided to attend since I was curious about the intersection of data analysis and psychological research," Xu said. "We were honored to be joined by Dr. Baumsteiger and Dr. Hoffman, both researchers at Yale who are currently working on developing a climate survey about students' emotional experiences at school."
Students were able to learn about the methods used by Yale researchers, as well as useful tips and tricks to real world research.
Dong notes that the most memorable part of the lecture was actually the tips given to them at the end.
"A lot of research is just getting it out there and publishing it, getting it into papers, so that journals can accept them. The nice thing that they mentioned was that when they are thinking about structuring their studies, they try to base it around how they want the end result of their paper to look and go along that guideline to make the research more comprehensive. I thought that was a pretty interesting outlook that they gave us," Dong said.
The RULER program was designed by Yale researchers and has been implemented into Central's social emotional curriculum. It was developed to dive deeper into the daily world of students and teachers, with the hopes of learning more about how leaders lead, teachers teach, students learn, and families support students. RULER uses the emotional intelligence skills such as recognizing, understanding, labeling, expressing, and regulating to implement their research into learning communities in order to understand their formula as best as possible.
Leave a Comment
About the Contributor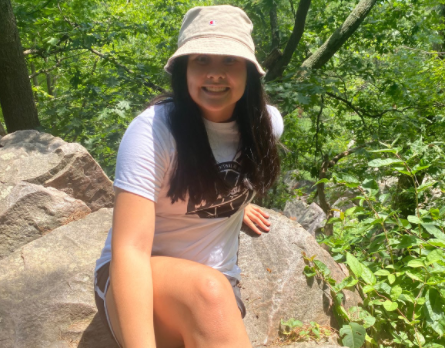 Gabi Camara, Writer
Gabi, a senior, is beginning her first year as a member of the Devil's Advocate team. When not a cross country and track practice, you can find...