Tiger Woods, American golf star, injured in serious car crash
On Tuesday, Feb. 23, Tiger Woods, 45-year-old American golfer, suffered multiple non life-threatening leg injuries after a single-car accident. The crash took place at around 7 a.m. in Rancho Palos Verdes, a city located in southwest Los Angeles, Calif. when Woods was driving at a "relatively greater speed than normal." 
Authorities have reported that the SUV Woods was driving hit the median of the road before flipping multiple times and landing about 100 feet from the pavement. Police ruled that the crash was purely an accident and there are no criminal charges against Woods.
Woods was the only passenger in the car and remained conscious and able to communicate when first responders arrived. He was removed from the car and transported to Harbor-UCLA Medical Center. There, he was taken into surgery where a rod, screws, and pins were inserted to stabilize his leg and ankle.
"I've always looked up to Tiger Woods," said John Malec, junior. "His perseverance and determination to succeed is inspiring. I hope he makes a quick recovery."
While this was a tragic accident, Woods is no stranger to overcoming setbacks as he has endured nine previous surgeries and still has ended up on top. After multiple surgeries, he won the Masters Tournament in April 2019 for the fifth time.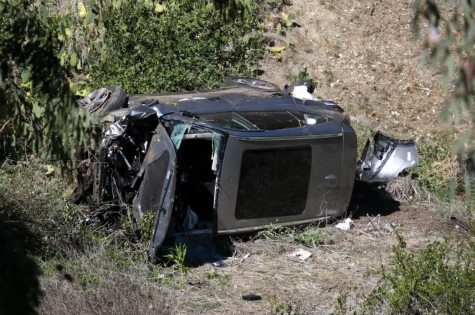 "I was shocked when I found out the news about the car accident," said Esha Patil, senior. "I'm not a huge golf fan, but I know he's a talented player and it's really unfortunate what happened."
Tiger Woods has many friends and fans around the world. At the WGC-Workday Championship in Bradenton, Fla. on Sunday, Feb. 28, golfers including Rory Mcllroy, Justin Thomas, Jason Day, and others, wore red and black to honor Woods. In response to the gesture, Woods made his first personal statement since the accident.
"It is hard to explain how touching today was when I turned on the tv and saw all the red shirts," Woods said on Twitter. "To every golfer and every fan, you are truly helping me get through this tough time." 
While it's unknown whether Woods will be able to play golf again, he remains in "good spirits." Woods could have been much more severely injured and there's hope that he will walk again.
Leave a Comment
About the Contributor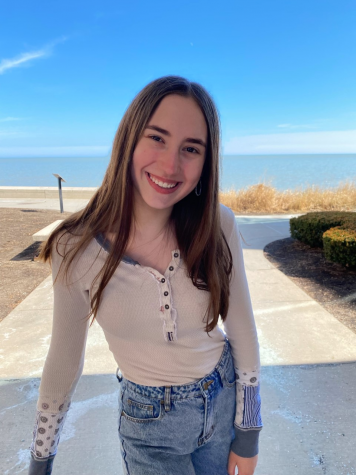 Lauren Witt, Writer
Lauren Witt is a senior who enjoys spending time with her family and friends. When she's not having movie marathons with her sister, you can find her...