Recent court case sparks controversy by #FreeBritney activists
On Tuesday, Feb. 11, the conservatorship of singer Britney Spears was brought to court yet again. Britney has been under the conservatorship of her father Jamie Spears since 2008 and has been stripped of many rights because of it. These rights include but are not limited to: getting married, managing her finances, appearing in court, spending time with her children without the supervision of her father, and making changes in her appearance or diet. 
Jamie lost one of his numerous responsibilities during the court case, which was to dictate the investment of Britney's estate. He requested that the court case be kept as private as possible, whereas the lawyers of Britney hoped to spark the attention of the media. The conservatorship, however, has already provoked controversy among dedicated fans and ultimately led to the #FreeBritney movement. 
Fans have speculated possible abuse of power in the conservatorship for years, but have recently taken action due to the new Hulu documentary, "Framing Britney Spears," an episode of the "New York Times Presents" documentary series. Many viewers speculated that Jamie's interest in being Britney's conservator was sparked mostly by financial reasons, as he now gains a fraction of her income and decides where her money can be spent.
"[The court case] was hard to watch. It brought me back to that moment of watching this in realtime in 2007," said Leanne Simmons, an avid #FreeBritney advocate to The Guardian. "I felt so frustrated back then like no one was listening to her, or to me when I would try to defend her. I can't believe it took this long and this documentary for people to realize that it was always wrong."
The conservatorship originated as a consequence for the controversial actions of Britney. Throughout the 2000s, Britney was caught doing spontaneous things, such as getting married to a man she was not engaged to, getting a divorce from him within 48 hours, shaving off all of her hair off, buying a $21,000 toilet seat, and opening a restaurant without much preparation. 
Along with the spontaneous actions, Britney was accused of being a bad mother to her two children, Sean and Brayden, on multiple occasions. Whilst trying to escape the paparazzi, Britney was seen driving with her son in her lap. Just months after, she was spotted nearly dropping her child in another attempt to escape. This ultimately led to the media portraying her as an irresponsible parent, and for legal actions to be taken regarding the custody of her children.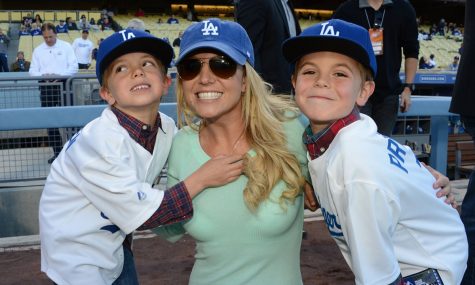 #FreeBritney activists have argued that Britney had been completely capable of being a global superstar at the time. She performed to sold out stadiums and worked long hours in order to maintain her success. However, she was not allowed to enjoy the benefits of her success whatsoever. 
"After watching the documentary, I did not feel like her parent's intentions were good," said Diana Kubilius, junior. "They seemed to be in it for the money. I am definitely in support of the #FreeBritney movement." 
Britney's parents always intended on making her a star, enrolling her in singing and dancing lessons as a toddler and forcing her to work long hours as a child actor. Along with this, the media began to portray her as a villain, sexualize her, and invade her privacy everywhere she went as a teenager. 
The #FreeBritney advocates argue that the spontaneous actions she took were simply a cry for help and an attempt to take back control over her life. They also argue that the conservatorship is just an attempt by her father to make money off of Britney considering his history with her. 
"The paparazzi and the media treated her so poorly during the early 2000s," said Ellie Andrewzjezki, junior. "I think her actions were really just a response to the treatment she was getting from everyone in her life." 
Leave a Comment
About the Contributor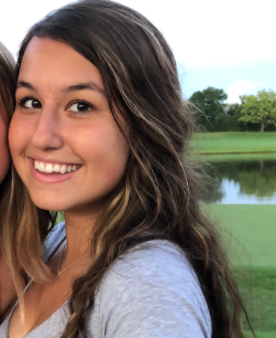 Taylor Fodor, Writer
Taylor Fodor, a senior at Hinsdale Central, is excited to be entering her second year on Devil's Advocate. She is a pommer at Central, and can be found...