Hinsdale District 86 election comes to a close
On Tuesday, April 6, four seats on the District 86 school board were up for election. Debbie Levinthal, Terri Walker, Jeff Waters, and Peggy James won, ousting incumbents Marty Turek, Tamakia Edwards, and former board president Kevin Camden.
Walker and Levinthal ran together, as did James and Waters. In addition to the incumbents, Mark Pinnow, Karen Shannon, and Justin Barron ran for a total of 10 candidates.
"Despite the loss, my mom still wants to find other ways to be involved in the school and community," said Kaitlin Mrksich, senior and daughter of candidate Karen Shannon. 
The top four contestants experienced a relatively close election vote-wise. Waters earned 4,198 votes, James earned 4,129 votes, Levinthal earned 3,929 votes, and Walker earned 3,243 votes. To galvanize support for their campaigns, Waters and James pooled resources and used $26,000 worth of funds to secure victory in the election. 
This election came at a contentious time in District 86 history. The four winners of the election have voiced their dissent of the alterations being made to the math and science curriculum, and have vowed to overturn said changes. The new board members now hold a majority on the seven person board, and have the power to return the Central curriculum to its previous state.
"My mom wants to change the board to increase the transparency and community involvement with the board, as well as to address the gaps created from reduced instruction this year," said Brandon James, senior and son of new board member Peggy James. "She is also looking to revisit the curriculum changes in the science and math departments."

The majority of residents who dissent with the changes in math and science sequencing come from Hinsdale, which aligns with the source of donations to support Waters and James. 
The current board has also taken heat after settling a First Amendment lawsuit in June 2020, in which they took the microphone time from a community member while she was giving public comment. The board also moved public comment to the end of meetings.
 "This board has sat complicit in its silence while fellow board members are rude and disrespectful to community members both in person at meetings and via email correspondence," Levinthal said to the Chicago Tribune.
Residents belonging to the District 86 area were encouraged to participate in the election and cast their votes. Signs were placed on lawns throughout the community to endorse various candidates. 
Elections for the District 181 board were also on the April ballot, however three spots for a four year term were uncontested. In the race for the two year spot, Christine Danhausen-Brun ran against incumbent Margaret Kleber. Kleber won. 
Hinsdale Public Library Board and Village of Hinsdale, College of DuPage, and Downers Grove Township trustees were also on the ballot.
For more information on the outcome of the Hinsdale District 86 election, you can visit the District 86 website.
Leave a Comment
About the Contributors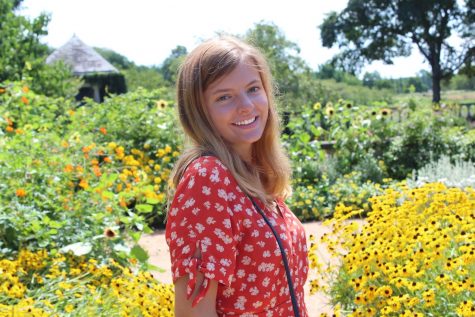 Sophie Burns, Editor-In-Chief




Sophie, a senior, is a second year member of the Devil's Advocate team. At Central, she is a mentor for Business Professionals of America,...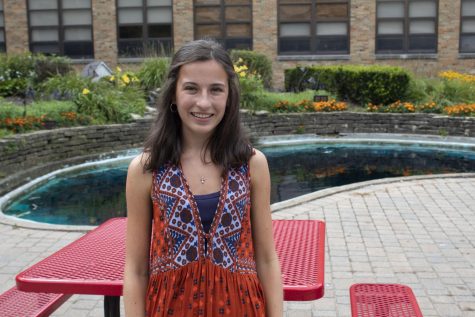 Olivia Ostrowski, Editor-In-Chief
Olivia, a senior, is excited to be apart of the Devils' Advocate team. She loves playing tennis and lacrosse, and competes in these sports at Central....