Comparing the different COVID-19 vaccines
The Coronavirus has been prevalent in our lives for over a year now. With more than two million deaths worldwide and 500,000 deaths just in the United States, scientists are tirelessly working to solve the pandemic that has taken over our lives. While masks, handwashing, and social distancing have proven to be effective preventive measures, the virus can only be truly solved by an effective vaccine. 
As rumors of an effective vaccine emerged in November 2020, the first shots were administered in late 2020 or early 2021. One of President Biden's first promises after being elected into office was to administer 100 million shots in his first 100 days. Since then, more than 150 million people have been vaccinated in the U.S., with nearly one in every four adults fully vaccinated. 
Fortunately, access to receive the vaccine has increased to teachers, faculty, and more residents of DuPage County. As more members of our community have been able to receive the vaccine, one might wonder what the differences are between the four most commonly distributed: Pfizer, Moderna, Johnson, and AstraZeneca.
"After the first dose of the Moderna vaccine I had just a little bit of the sore arm but nothing else and after the second one, I had a pretty sore arm and was really fatigued," said Mrs. Kathrynne Saunders, English teacher. "But other than that I got lucky because most of my friends had really bad symptoms the next day and mine were pretty mild compared to my friends."
Pfizer is the one most frequently distributed to high school students, as the age requirement is 16 rather than 18. Pfizer is a two-shot vaccination, with 95% protection against COVID-19. The side effects generally reported from the first shot include fatigue, soreness, and headaches.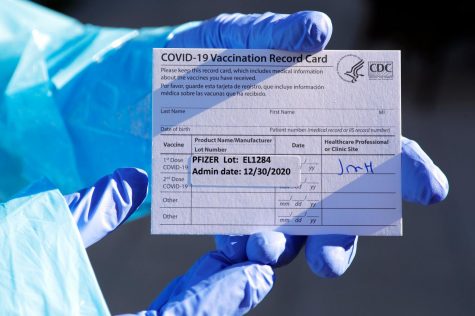 Lana Elzein, senior, reported no symptoms, just soreness at the site of injection upon receiving her first shot of Pfizer. In the clinical trial, 3.8% of people reported fatigue and headache from the Pfizer vaccine. 
"I got the Pfizer vaccine I got my first dose," Elzein said. "I thought I was going to be in a lot more pain right after but I actually felt fine, and then when I woke up this morning I was in a lot of pain but I was just sore, no symptoms, just soreness." 
Moderna, on the other hand, had nearly 10% of their clinical trials report side effects, ranging from fatigue and soreness to severe nausea and fever.  
Johnson & Johnson reported similar symptoms, although only giving one shot. The one factor significantly decreases the chances of severe side effects, although some have still been reported. 
The Centers for Disease Control and Prevention (CDC) indicated in an alert on Tuesday, April 13 that the Johnson & Johnson vaccine could resume as soon as Wednesday. The alert came after the Food and Drug Administration (FDA) recommended there be a "pause" for the vaccine, leading virtually every state to halt the use of the single-dose shot.
"I got J+J and I had chills, headache, body aches, and a high fever," said Alexandria Arendt, senior.  
The handful of cases the FDA and CDC are investigating occurred in women and involved a blood clot called cerebral venous sinus thrombosis, which was seen alongside low levels of blood platelets, according to their statement. Symptoms were seen six to 13 days after vaccination in the women, who were between the ages of 18 and 48.
AstraZeneca has been faced with recent controversy, however, as cases of severe, and rare, blood clotting incidents have been linked to the shots. It is not yet approved in the US.  Carrying only a 76% efficacy rate, AstraZeneca is the least common vaccine, but carries the most dangerous side effects, with nearly 50% of their clinical trials reporting headaches, fatigue, joint pain, soreness, fever, chills, and nausea. Pain and irritation at the injection site were also commonly reported. 
Some other contributing factors to the list of side effects that may come after receiving any of the COVID-19 vaccines include age, gender, and medical history. Younger people are more likely to report symptoms, likely due to a higher functioning immune system. Women are also more likely to report symptoms, as the estrogen levels found often elevate immune response to foreign antibodies. 
If you already had COVID-19, your body's response may be either heightened or lessened to the vaccination; it all really depends on the severity of your case. For example, people who tested positive within a few months of their vaccination reported inflamed responses, due to the "boosted" immune system reacting to antibodies. 
So, what are you to do if you experience side effects? They should begin to fade 24-48 hours after your initial injection. The CDC recommends drinking water, taking pain medicine such as aspirin or ibuprofen, and lots of rest to combat the symptoms. However, if your symptoms become worse or progress beyond a fever, nausea, headache, or chills, you should seek emergency medical care, as you may be experiencing an allergic reaction.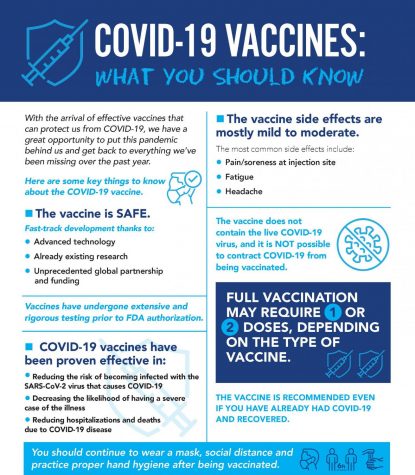 According to Dr. Mark Loafman, chair of family and community medicine for Cook County Health, side effects are what proves the vaccine is working.
"Our body's forming a robust immune response and we feel that that's a positive thing," Loafman said. "So we tend to see the vaccines that have a higher efficacy rate also have more of the so-called side effects or the symptoms because they work so well." 
He also says that varied responses are a normal part of the vaccine, as everybody's immune system will respond differently. 
"It's really just kind of a reflection of how unique each of our systems is, what other immunities we have," Loafman said. "Each of our immune systems is a mosaic composite of all that we've been through and all that we have and all we've recently been dealing with."
Leave a Comment
About the Contributor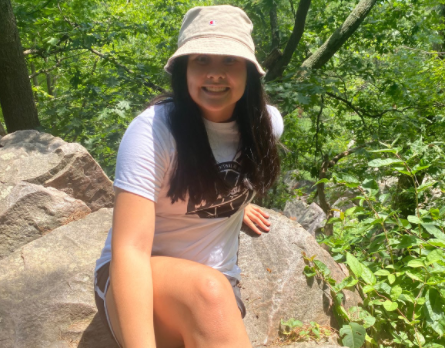 Gabi Camara, Writer
Gabi, a senior, is beginning her first year as a member of the Devil's Advocate team. When not a cross country and track practice, you can find...