The trial for George Floyd's murder begins
George Floyd, a Black American who lived in Houston, Texas, died on May 25, 2020 in Minneapolis, Minn. after police officer Derek Chauvin pressed his knee on Floyd's neck for eight minutes and 46 seconds. This tragic incident has been taken to the Supreme Court to analyze the police officers involved with the killing and find clarity for Floyd's family.
On April 7, 2021, a trial took place to evaluate Floyd's blood and pills with his DNA that were found in the squad car where Floyd struggled with officers. Brehana Giles, a chemist with the Minnesota state Bureau of Criminal Apprehension, tested the pills and identified fentanyl and methamphetamine, but the levels were low. 
In the trial, the defense argued that Floyd suffered from heart disease and therefore died of a heart arrhythmia brought on by drugs. The prosecution argued that Floyd died of oxygen deprivation due to the pressure put on his neck by Chauvin. 
"It is shocking to know that people are actually advocating for the police in this situation," said Olivia Costello, sophomore. "Chauvin's intentions were clear after he didn't stop kneeling on Floyd's neck even though he couldn't breathe."
On Thursday, April 8,  Chauvin was put on trial for George Floyd's death. In the incident, Chauvin placed his knee on Floyd's neck while he pleaded "I can't breathe" numerous times. This was caught on videotape and led numerous people across the nation to protest against racism and police brutality. 
"On social media, I have seen many students post things advocating for George Floyd and protesting against racism and police brutality," said Samantha Leddy, junior.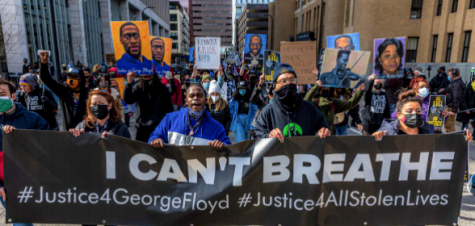 During the trial on Thursday, a physician in pulmonary and critical care medicine named Dr. Martin Tobin stated that "Mr. Floyd died from a low level of oxygen." He then went on to explain how this caused a PEA arrhythmia, causing his heart to stop. It is evident that the low levels of oxygen in Floyd's body were caused by Chauvin.
It was declared that Chauvin would be charged with second-degree murder, third-degree murder, and second-degree manslaughter. 
"Chavin deserved his charges, and I am glad that the court was finally able to understand that this incident was not an accident," said Ricky Sahgal, senior.
Leave a Comment
About the Contributor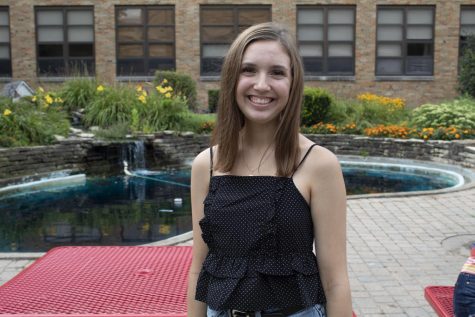 Meghan Malec, Section Editor
Meghan Malec is a senior who can be found hanging out with her friends and binge-watching Netflix shows in her free time. Her free time, however, is very...